Jelly Deals: 10% off a £40 or more spend today through Argos
UPDATE: Last day to get Nintendo Switch for £252 and more.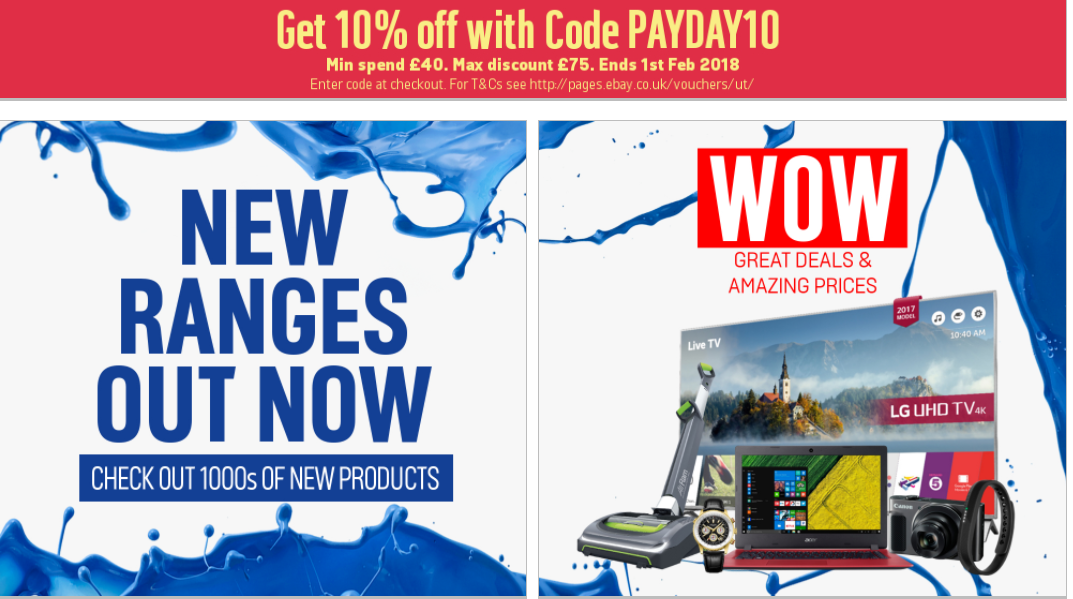 A note from the editor: Jelly Deals is a deals site launched by our parent company, Gamer Network, with a mission to find the best bargains out there. Look out for the Jelly Deals roundup of reduced-price games and kit every Saturday on Eurogamer.
---
UPDATE 01/02/2018: Today marks the final day that this Argos Payday deal will work, as it's set to expire at 23:59 GMT tonight. If you're after a Nintendo Switch, a 4K TV or any number of techy bits (or indeed, that Batman go-kart), you'll want to get something ordered today.
ORIGINAL STORY: As part of a limited-time offer, Argos' eBay outlet will let you take 10 per cent off a £40 or more spend when you enter the code PAYDAY10 at checkout. This offer is set to finish on Thursday, 1st February.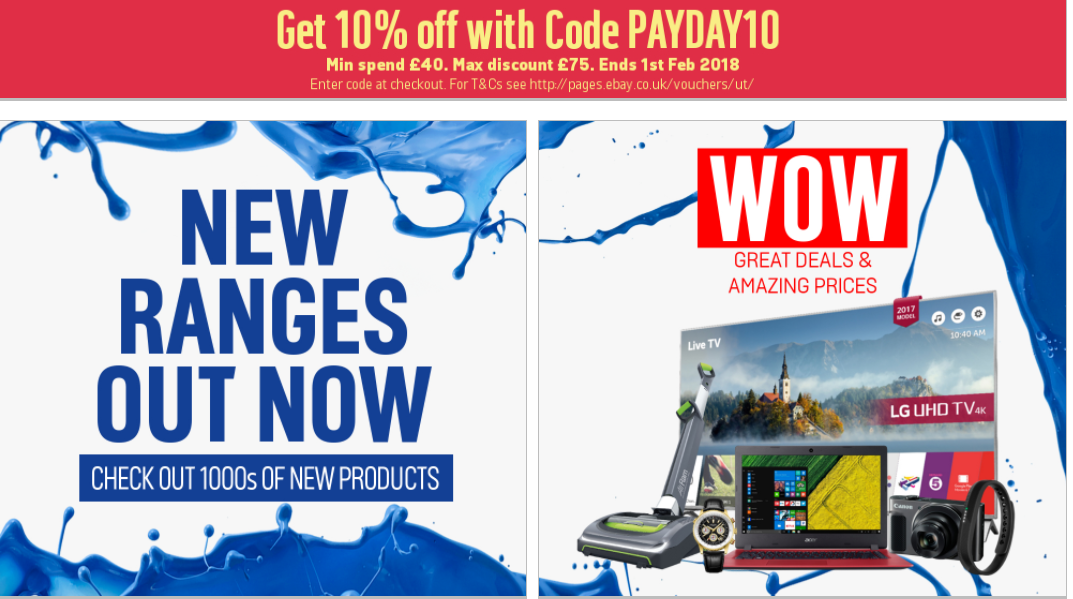 As you will almost immediately notice by checking out the main page of eBay today, the official eBay outlet for Argos is offering the 10 per cent discount on a whole variety of products.

Most excitingly, this means you can pick up a Nintendo Switch (Grey) or indeed a Nintendo Switch (Neon) for £251.99 after using the code, one of the cheapest prices the console has ever been. You could also grab a Special Edition copy of Fire Emblem Warriors for Switch for £39.60 using the code, if you fancied.

Elsewhere in the listings, you could pick up a refurbished Microsoft Surface Pro 4 with an i5 processor for £522, down from £580. Alternatively, you can pick up this Sony 55-inch KD55XD8005BU 4K TV for £693.

>

Really, though, the MVP here is this Batman Batmobile Go Kart, which goes down to £95.39 when you use the code.

Your best bet is to take a look at the range of items on sale at the official Argos eBay outlet and see if you can spend more thant £40. Whatever you pick, just be sure to enter the code PAYDAY10 at checkout to get your discount.

Elsewhere on the wild wild web, you can check out the Jelly Deals guide to the best retro gaming gifts around, or even venture into our guides to the best Valentine's Day gifts for gamers, since that particular date is creeping up on us all.