Japan chart: Tokyo Jungle takes the top spot
Plus, Gundam gives Vita sales a boost.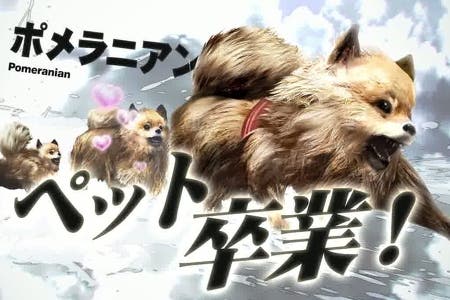 Oddball PlayStation 3 animal brawler Tokyo Jungle has roared into the weekly Japanese software chart at number one.
The game, which Eurogamer first previewed back in September 2010, moved an impressive 110,309 units in its first week on sale.
Last week's number one, Dragon Quest Monsters: Terry's Wonderland slipped to two, with a new Vita Gundam title debuting at three, shifting 40,297 copies.
Here's the full top 20, courtesy of Andriasang:
Tokyo Jungle (Sony, PS3): 110,309 - NEW
Dragon Quest Monsters: Terry's Wonderland 3D (Square Enix, 3DS): 83,329 (Life to date: 596,512)
Gundam Seed Battle Destiny (Namco Bandai, Vita): 40,297 - NEW
Dragon's Dogma (Capcom, PS3): 34,184 (419,208)
Mario Tennis Open (Nintendo, 3DS): 24,030 (167,154)
Mario Party 9 (Nintendo, Wii): 17,253 (417,643)
Super Mario 3D Land (Nintendo, 3DS): 9390 (1,614,505)
Storm Lover Kai!! (D3, PSP): 7931 - NEW
Fire Emblem: Awakening (Nintendo, 3DS): 7031 (408,030)
Mario Kart 7 (Nintendo, 3DS): 6743 (1,735,081)
Monster Hunter 3G (Capcom, 3DS): 6146 (1,471,805)
Guild 01 (Level-5, 3DS): 5297 (20,087)
Fist of the North Star Pachislot (Sega, PS3): 4880 (18,638)
Wii Sports Resort (Nintendo, Wii): 4159 (957,445)
Mario & Sonic at the London Olympics (Nintendo, 3DS): 3888 (180,244)
Wii Party (Nintendo, Wii): 3342 (2,361,947)
Kid Icarus: Uprising (Nintendo, 3DS): 3157 (287,709)
Nintendogs + Cats (Nintendo, 3DS): 2568 (559,947)
Monster Hunter Portable 3rd PSP the Best (Sony, PSP): 2366 (263,502)
Mario Kart Wii (Nintendo, Wii): 2264 (3,573,260)
The big news on the hardware chart is that the Vita is finally showing signs of life. Sales of Sony's ailing system shot up from 7551 last week to 13,383, off the back of the aforementioned new Gundam release.
The system should see more growth next week with the release of Persona 4.
Elsewhere in the chart, 3DS remained in pole position, selling 64,875, followed by PlayStation 3 with 15,593.
Further down the list, PlayStation 2 seems to have overtaken Xbox 360.
3DS: 64,875 (101,075)
PlayStation 3: 15,593 (14,799)
Vita: 13,383 (7551)
PSP: 10,038 (10,547)
Wii: 6029 (5825)
PlayStation 2: 1091 (1106)
Xbox 360: 1001 (2719)
DSi XL: 615 (665)
DSi: 383 (379)