Dragon Quest Monsters 3DS storms Japanese chart
3DS hardware sales soar, Vita still stuck in doldrums.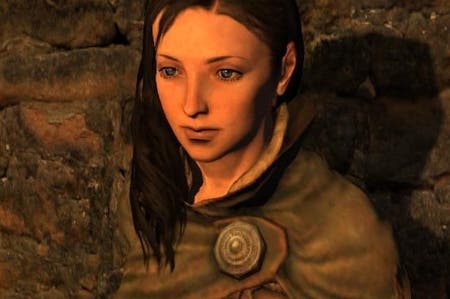 Square Enix role-player Dragon Quest Monsters: Terry no Wonderland 3D has stormed the Japanese software chart, selling more than 500,000 copies in its first week on sale.
Dragon Quest's success supercharged 3DS hardware figures, too. 101,075 3DS consoles were sold in the past week, almost double that of the seven days before.
PlayStation Vita sales rose slightly from last week, although at barely 7,500 units remained a fraction of 3DS sales.
Capcom RPG Dragon's Dogma meanwhile followed its stellar first week of sales with another 82,000 units, making for nearly 400,000 copies sold in a fornight.
And bizarre 3DS collaboration Guild01 entered the charts in fifth place, behind Mario Tennis Open and Mario Party 9. Guild01 features mini-games from Professor Layton developer Level-5 and Shadows of the Damned creator Suda51, among others.
The full charts lie below, as seen by NeoGAF:
Japanese software figures (May 28 - Jun 03):
[3DS] Dragon Quest Monsters: Terry no Wonderland 3D (Square Enix) - 513,183 (New)
[PS3] Dragon's Dogma (Capcom) - 82,985 / 385,025 (LTD)
[3DS] Mario Tennis Open (Nintendo) - 41,479 / 143,124
[WII] Mario Party 9 (Nintendo) - 19,627 / 400,390
[3DS] Guild01 (Level 5) - 14,790 (New)
[PS3] Jissen Pachi-Slot Hisshouhou! Hokuto no Ken F - Legend of the End of the Century Savior (SEGA) - 13,758 (New)
[3DS] Super Mario Land 3D (Nintendo) - 10,018 / 1,605,114
[PSP] Soukoku no Kusabi: Hiiro no Kakera 3 - Ashita e no Tobira (Scarlet Fragments 3 - Doors to Tomorrow) (Idea Factory) - 10,008 (New)
[3DS] Fire Emblem: Awakening (Nintendo) - 9,654 / 400,999
[3DS] Mario Kart 7 (Nintendo) - 7,771 / 1,728,338
[PSP] Abunai: Koi no Sousa Shitsu (Danger! Love Investigation Room) (QuinRose) - 7,349 (New)
[3DS] Monster Hunter 3 G (Capcom) - 7,001 / 1,465,659
[PSP] Uta no * Prince-Sama: Debut (Ah! My Prince's Song: Debut) (Broccoli) - 5,445 / 66,821
[3DS] Mario & Sonic at the London 2012 Olympic Games (Nintendo) - 4,374 / 176,356
[360] Dragon's Dogma (Capcom) - 4,372 / 33,397
[WII] Wii Sports Resort (w/ Wii Remote+) (Nintendo) - 4,201 / 953,286
[PSP] BlazBlue: Continuum Shift Extend (Arc System Works) - 3,982 (New)
[3DS] Kid Icarus: Uprising (Nintendo) - 3,974 / 284,552
[PSP] Tsuyo Kiss 3 Gakki Portable (Revolution) - 3,376 (New)
[PSP] My Sister Can't Be This Cute Portable Can't Possibly Continue (Namco Bandai) - 3,216 / 63,144
Hardware figures:
3DS - 101,075
PS3 - 14,799
PSP - 10,547
PSV - 7,551
WII - 5,825
360 - 2,719
PS2 - 1,106
NDS - 1,044