Tokyo Jungle release date suggests PSN-only Western launch
UPDATE: Sony confirms, announces price.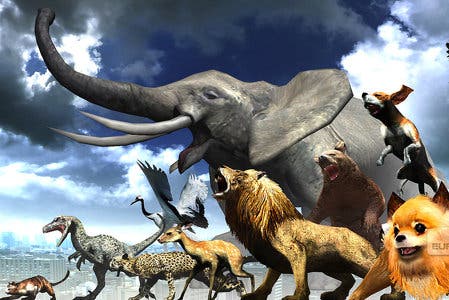 UPDATE: Sony has updated the EU PlayStation blog confirming the information Eurogamer reported this morning - that Tokyo Jungle will launch in the West as a download-only game on 26th September. It'll cost £9.99/€12.99.
ORIGINAL STORY: Really wild survival game Tokyo Jungle has been given a Western release date of Wednesday 26th September.
That's according to the description of the title on Sony's official YouTube channel.
We're checking with Sony whether this pertains to a North American or European launch, but a Wednesday is traditionally when the EU PlayStation Store updates.
The feral fighter launched as a retail release in Japan at the beginning of June.
Not yet convinced by the lure of a post-apocalyptic Tokyo where pomeranians fight lions? The Gamescom trailer below includes baby chicks versus dinosaurs, raccoons in hard hats and a couple of pandas getting friendly.
We've asked Sony for clarification on the date and will update when we hear back.