Interplay says it's remastering ClayFighter
But will anything come of it?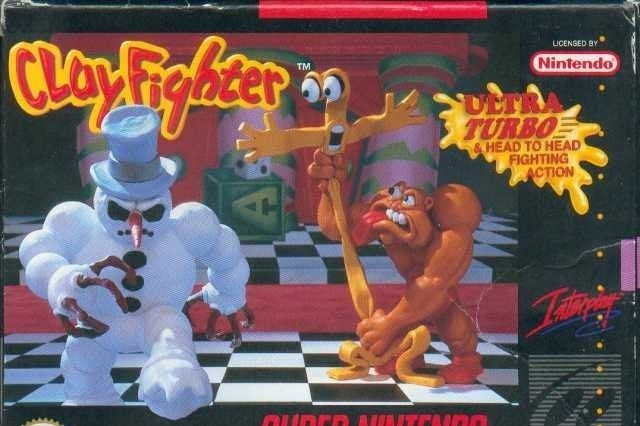 Interplay has announced plans to remaster light-hearted 90s fighting game ClayFighter.
In a press release the company said it was working with Drip Drop Games to remaster all the previous ClayFighter games and release them as a new collection.
Digging into the detail, Interplay said new gameplay mechanics would be introduced, such as double jumping, air dashing, counters, and reversals, with unique supers and "Claytality" moves for each character.
Elsewhere, we're promised remastered audio and high resolution visuals. The remastered ClayFighter is due out on PC in 2016.
It's a surprise announcement from a company that has gone dark in recent months, much to the annoyance of customers who have bought its games.
The Interplay of today is not the Interplay of the past. The Los Angeles, California-based firm seems to be little more than a small licensing operation for its portfolio of franchises that includes Battlechess, Dark Alliance, Descent, Dragon Wars, Earthworm Jim, Freespace, Giants, Messiah, MDK, Run Like Hell, Sacrifice, Stonekeep and Toonstruck.
Back in December 2014, Interplay broke months of silence with the announcement of a Kickstarter for a board game based on the Freespace video game franchise.
Freespace Tactics was supposed to be a new tabletop game based on the science fiction space combat series that did well for Interplay in the 90s. The Freespace Tactics Kickstarter asked for $75,000. Funding for the project was cancelled on 8th January 2015 after just $16,807 had been raised.
In June 2014 it announced the launch of Freespace 2 on Steam. A month earlier it was the launch of Descent: Freespace on Steam, and before that, in April, it was Descent 3. Interplay released Battle Chess: Game of Kings as an Early Access title in March, and players have complained about a lack of updates ever since.
A 2012 revival of Black Isle, Interplay's defunct in-house game developer, failed to go anywhere. At the time it asked for funding for a game called Project V13 - what Interplay called the Fallout Online MMO it was working on before the rights to that name reverted to Bethesda in a lawsuit. Nothing came of it.
Interplay was founded in 1983 by Brian Fargo, who now runs Wasteland 2 developer inXile Entertainment. Throughout the 80s and 90s Interplay enjoyed huge success off the back of the Fallout, Planescape: Torment and Baldur's Gate series. But the company went bankrupt in 2006 and sold off much of its intellectual property. French entrepreneur Hervé Caen, who alongside his brother Eric bought Interplay in 1999, remains CEO.
So will this remastered ClayFighter actually come out? We've never heard of Drip Drop Games and can't see it's made any games before. Perhaps related is Drip Drop Studio, which seems to have worked on a 2011 civilisation-style game for mobile devices but nothing since.
Don't hold your breath on this one.