Indie Mega Week sale live now at Humble
Dead Cells! Northgard! Undertale! More!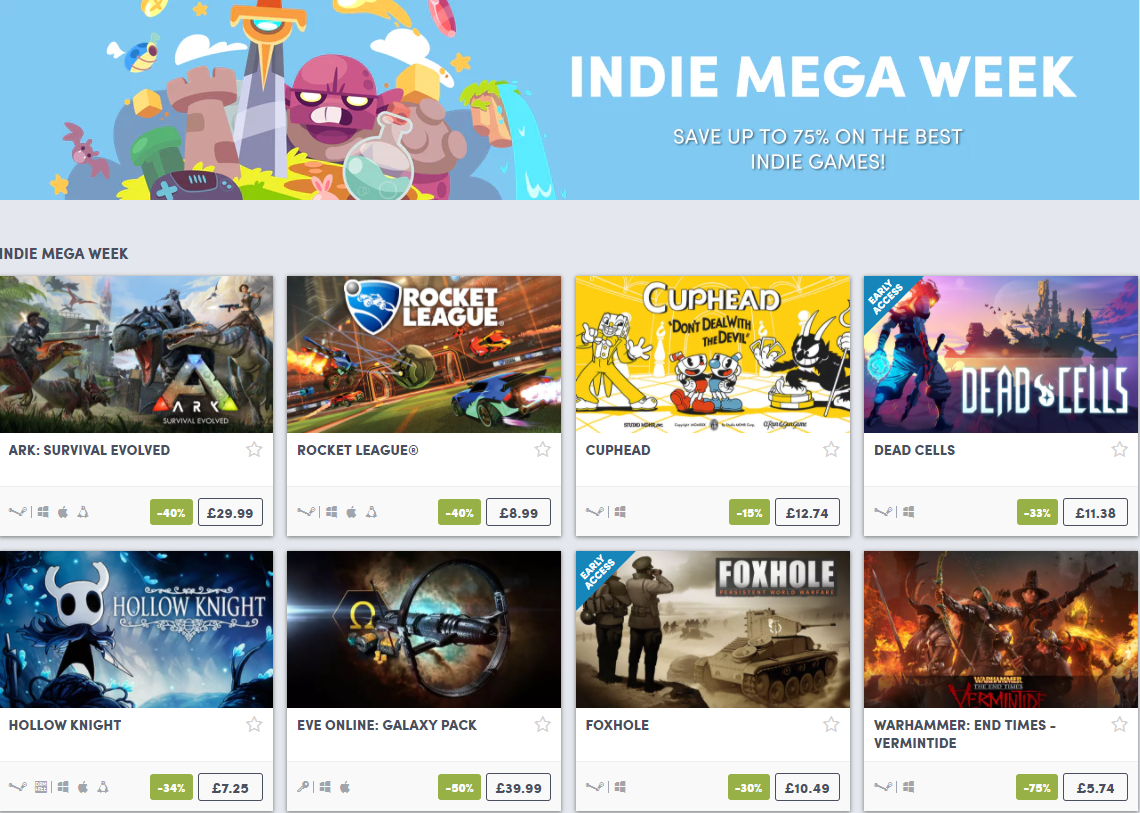 The folks over at Humble are celebrating indie games again. True to the site's previous form, that celebration involves a big bunch of discounts on some of the best indie games around this week.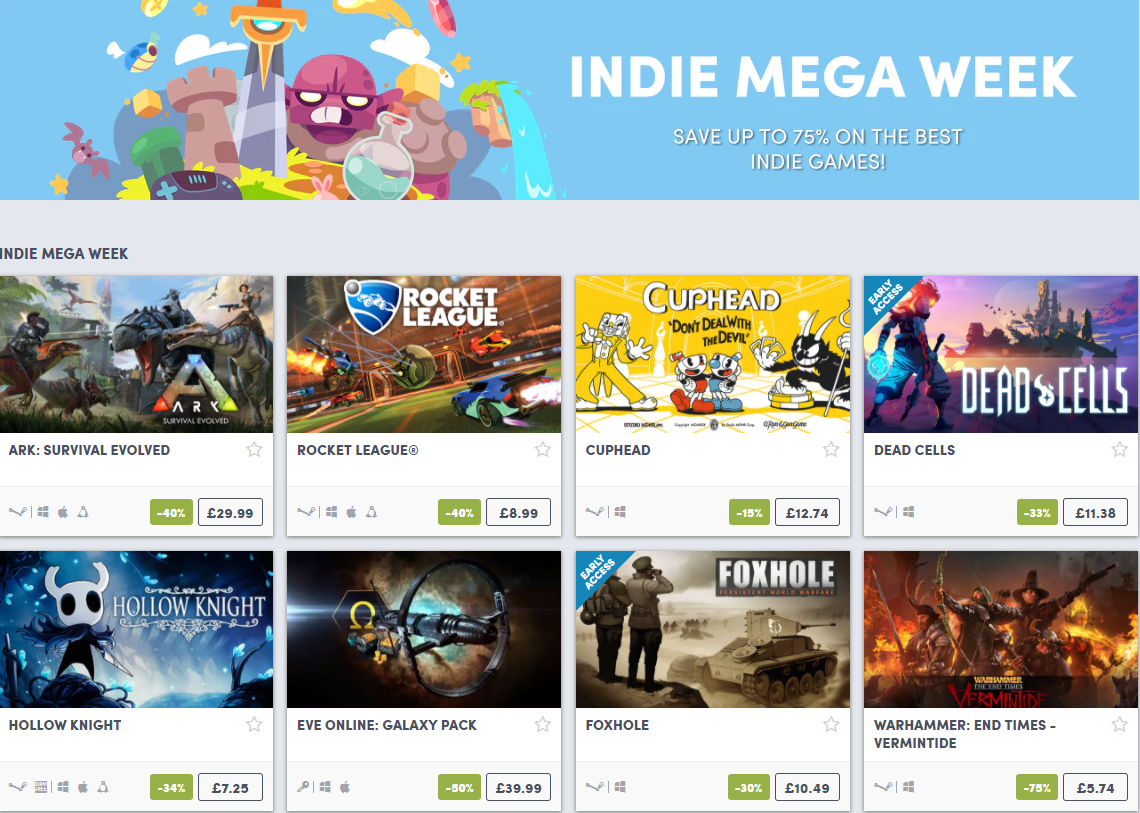 The whole range offers up to 75 per cent off various titles, including Ark: Survival Evolved, Vermintide, Dead Cells and more. The whole set is live for a week, so you've got a little bit of time to peruse the selection and find something to pick up.
There are quite a few titles worth talking about in here, so here is a handy-dandy bullet point list of some of the highlights so far.
Dead Cells for £11.38
Hollow Knight for £7.25
Northgard for £17.84
SOMA for £5.74
American Truck Simulator for £4.49
Superhot for £10.79
Undertale for £3.74
Enter The Gungeon for £5.49
Darkest Dungeon for £7.59
Downwell for 99p
Inside for £7.49
Axiom Verge for £7.49
Crypt of the Necrodancer for £2.19
Staxel for £12.74
Ark: Survival Evolved for £29.99
Rocket League for £8.99
Cuphead for £12.74
Needless to say, there is probably going to be something in here for most people, whether it's a newer title or some older indie gem you've missed out on. Really, though, who could say no to a copy of American Truck Simulator for under a fiver, right?
For my money, I've probably sunk more time into Dead Cells at this point than most other games in 2018 and now that it's out of Early Access, it is absolutely worth a look.
Elsewhere, you can head over to Jelly Deals and have a look at Today's Best Deals, which this time around include a free copy of The Darkness 2, discounted World of Warcraft game cards, big discounts on gaming PCs and more.