If you buy an Xbox One X next week, you'll get a free copy of Sea of Thieves
And there's an Xbox One S bundle too.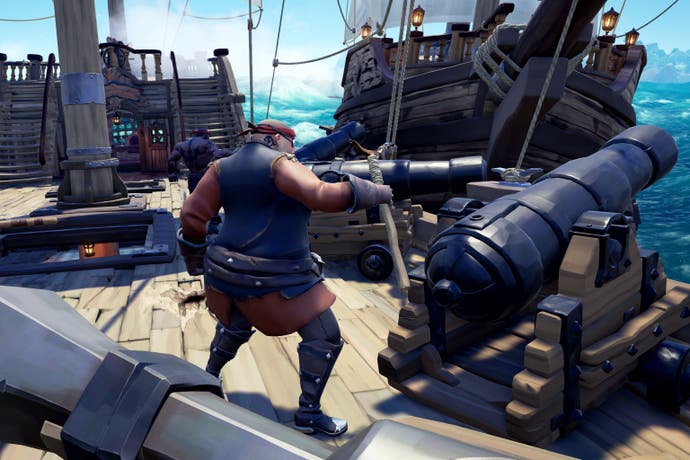 Microsoft has announced that all purchases of an Xbox One X next week will include a free copy of Rare's imminent multiplayer pirate extravaganza, Sea of Thieves.
There is, alas, no custom console on this occasion (you'll need to opt for the limited edition Sea of Thieves controller or hard-drive if you want some fancied-up, nautically inspired hardware). Instead, for the usual asking price of around £449.99 / $499.99 USD, you'll get the standard Xbox One X, plus a digital copy of Sea of Thieves.
Interested parties should note that the offer begins on Sunday, March 18th, and continues through to the end of March 24th.
For those seeking a cheaper alternative that still involves the procurement of an Xbox, there's also a Sea of Thieves Xbox One S bundle available. This comes with an 1TB Xbox One S, a one-month subscription to Xbox Live Gold and Xbox Game Pass, and a digital copy of Sea of Thieves. All for $299.99 USD, or the currently unspecified equivalent in UK pennies.
For those not requiring a new Xbox, Sea of Thieves will obviously be available on its own for PC and Xbox One when launch day arrives on March 20th, or you can access the game via the Xbox Game Pass - which is £7.99 a month, with a two-week free trial period.