Here's where Hyrule Warriors: Age of Calamity is available to pre-order
The best prices and all pre-order bonuses for the upcoming Breath of the Wild prequel.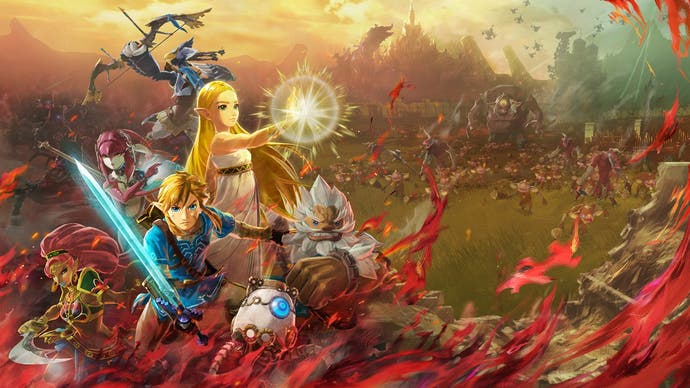 We may have just about recovered from throwing our money at Super Mario 3D All-Stars and the Game & Watch: Super Mario Bros. handheld but Nintendo is already back with a brand new announcement. This time around, it's a prequel to Switch classic The Legend of Zelda: Breath of the Wild. If that's done enough to pique your interest, here's where you can pre-order Hyrule Warriors: Age of Calamity ahead of its release on 20th November.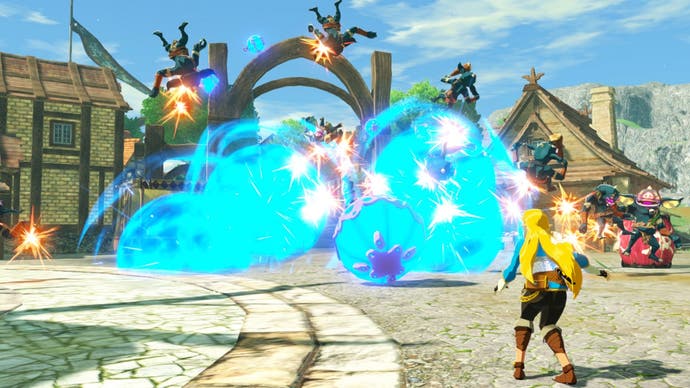 The announcement trailer reveals that Hyrule Warriors: Age of Calamity is set 100 years before the events of Breath of the Wild. In it, you'll be able to relive the Great Calamity that caused the destruction of Hyrule. Playable characters include Link, Zelda, the four Champions of Hyrule and more, with each one having their own distinct combat style.
For those unfamiliar with the original Hyrule Warriors spin-off, it's another Musou-style game from Koei Tecmo. What that means is the main gameplay loop mostly involves mindlessly carving through a sea of foes in some flashy and over-the-top combat. Essentially, it's the same format as countless Dynasty Warriors games except this one comes with a Legend of Zelda skin.
Unlike Super Mario 3D All-Stars, this won't see a limited physical and digital release, so there's less of an impetus to rush out and secure a copy. If you do want to pre-order Hyrule Warriors: Age of Calamity, though, you can do so at the following stores. As an added bonus, if you pre-order a digital version from the Nintendo Store you'll get the Lucky Ladle as an in-game item.
There's slim pickings right now, but we're sure more retailers will add their pre-order listings for Hyrule Warriors: Age of Calamity over the coming days. As soon as we spot them you'll find them right here.
In the meantime, you can remind yourself about the Breath of the Wild sequel that's still in development or give Jelly Deals a follow on Twitter to get up to the minute offers on games, tech and loads more.