Surprise! Nintendo just announced a The Legend of Zelda: Breath of the Wild prequel for Switch
And breathe.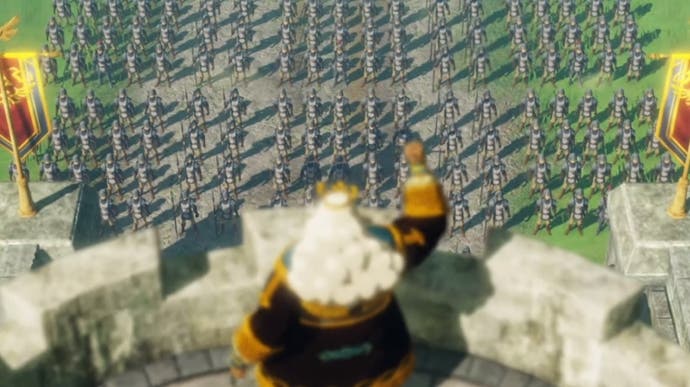 Nintendo has announced Hyrule Warriors: Age of Calamity, a prequel to The Legend of Zelda: Breath of the Wild.
It's due out 20th November 2020 on Nintendo Switch, and is set 100 years before Breath of the Wild.
"Witness the events of the Great Calamity first-hand and try to save Hyrule from destruction!" reads the official blurb.
The developer is Koei Tecmo, maker of 2014 hack and slash Hyrule Warriors. Producer Yosuke Hayashi said that while Age of Calamity retains the gameplay style of the Warriors series, "with exciting 1 versus 1000 battles and a wide variety of playable characters", this will be the only game that lets you experience the world 100 years prior to the events of Breath of the Wild.
Zelda development chief Eiji Aonuma described Age of Calamity as a combination of "the well-detailed world of Breath of the Wild with Warriors gameplay".
"Therefore," Aonuma added, "I believe this game will offer the experience of the Great Calamity battles that weren't fully shown in the original game."
Of course, Nintendo is still working on Breath of the Wild 2. In the video below, Aonuma said fans will have to wait "a bit longer before we can provide more updates". So don't hold your breath.