Humble's Explore and Expand Bundle is now live
Taking us to the depths of space.

We saw plenty of Humble deals during Black Friday but that isn't stopping them just yet. Available for the next two weeks, they've just launched the Humble Explore and Expand Bundle, with a strong emphasis on space-themed titles.
The main offering this time is Stellaris, Paradox Interactive's grand strategy juggernaut. Acting as the sole top tier item, Humble are offering the "Galaxy Edition" which includes Stellaris: Infinite Frontiers novel by Steven Savile, Stellaris' soundtrack, exclusive DLC skins, signed wallpaper, and more.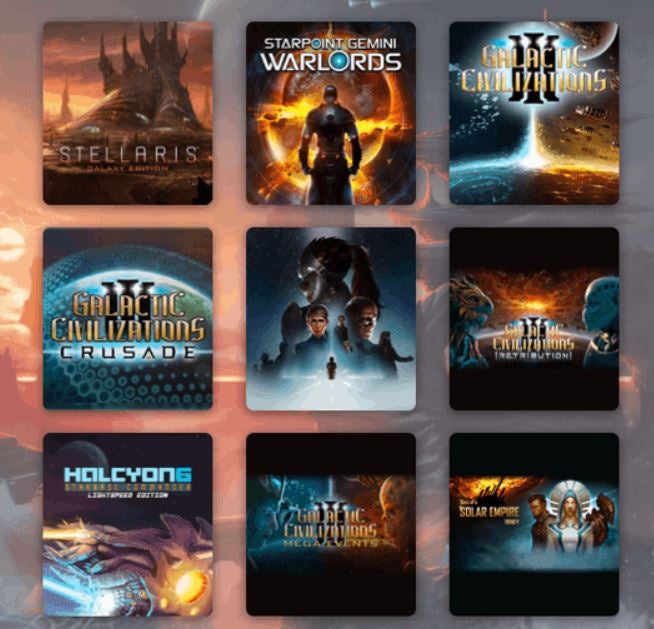 This time around, Humble are supporting the American Red Cross as their featured charity, though you can always select a different charity if you wish. There's only 6 games here, with the middle tier mostly consisting of Galactic Civilizations III DLC, but it begins from just 75p.
Here's a full breakdown of what to expect within this newest bundle:
Tier 1 : Pay 75p to unlock
Halycon 6: Lightspeed Edition
Rain of Reflections: Chapter 1
Sins of a Solar Empire: Trinity
Tier 2 : Pay more than the average of £4.10 to unlock
Starpoint Gemini Warlords
Galactic Civilizations III
Galactic Civilizations III: Crusade Expansion Pack
Galactic Civilizations III - Mega Events DLC
Galactic Civilizations III: Retribution Expansion
Tier 3 : Pay £7.47 to unlock
Stellaris - Galaxy Edition
If space exploration isn't your thing, Humble also have plenty of additional offers going via their store. Black Friday might be over but their Winter Indie Sale is in full force, alongside a new VR sale. As always, we also recommend heading to the Jelly Deals Twitter for all the latest info on deals too.