Here's Spawn doing his thing in Mortal Kombat 11
Break the chain.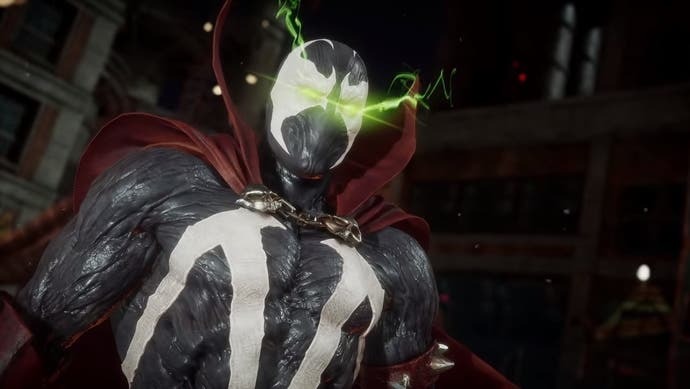 NetherRealm has released gameplay footage of Spawn in Mortal Kombat 11.
The upcoming DLC guest character appears in the fighting game with all his trademark abilities, including chains, cape and weapons.
Spawn has an invisibility ability - and he's able to strike his opponent briefly while using it. I also noticed a bout of flying, a parry and the ability to summon guns.
Of note: actor Keith David reprises his role as Spawn from the HBO animated series for the Mortal Kombat 11 version. We also see a Commando Spawn skin at one point, and Spawn villain Malebolgia turns up during the dramatic victory screen.
Spawn hits Mortal Kombat 11 on 17th March for those with the Kombat Pack. He's available to buy 24th March for everyone else.
Meanwhile, NetherRealm revealed the Matinee skin pack for Mortal Kombat 11, which is also out 17th March. This includes "Osh Tekk Vandal" Kotal Kahn, "Swashbuckler" Erron Black and "Space Marine" Jacqui Briggs.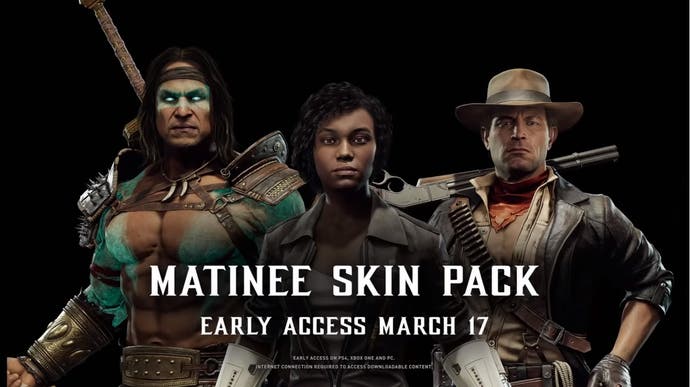 And finally, there's a Spawn-inspired Hellspawn skin for Jacqui.