Here's our first proper look at Rage 2 gameplay
Scream if you're winning.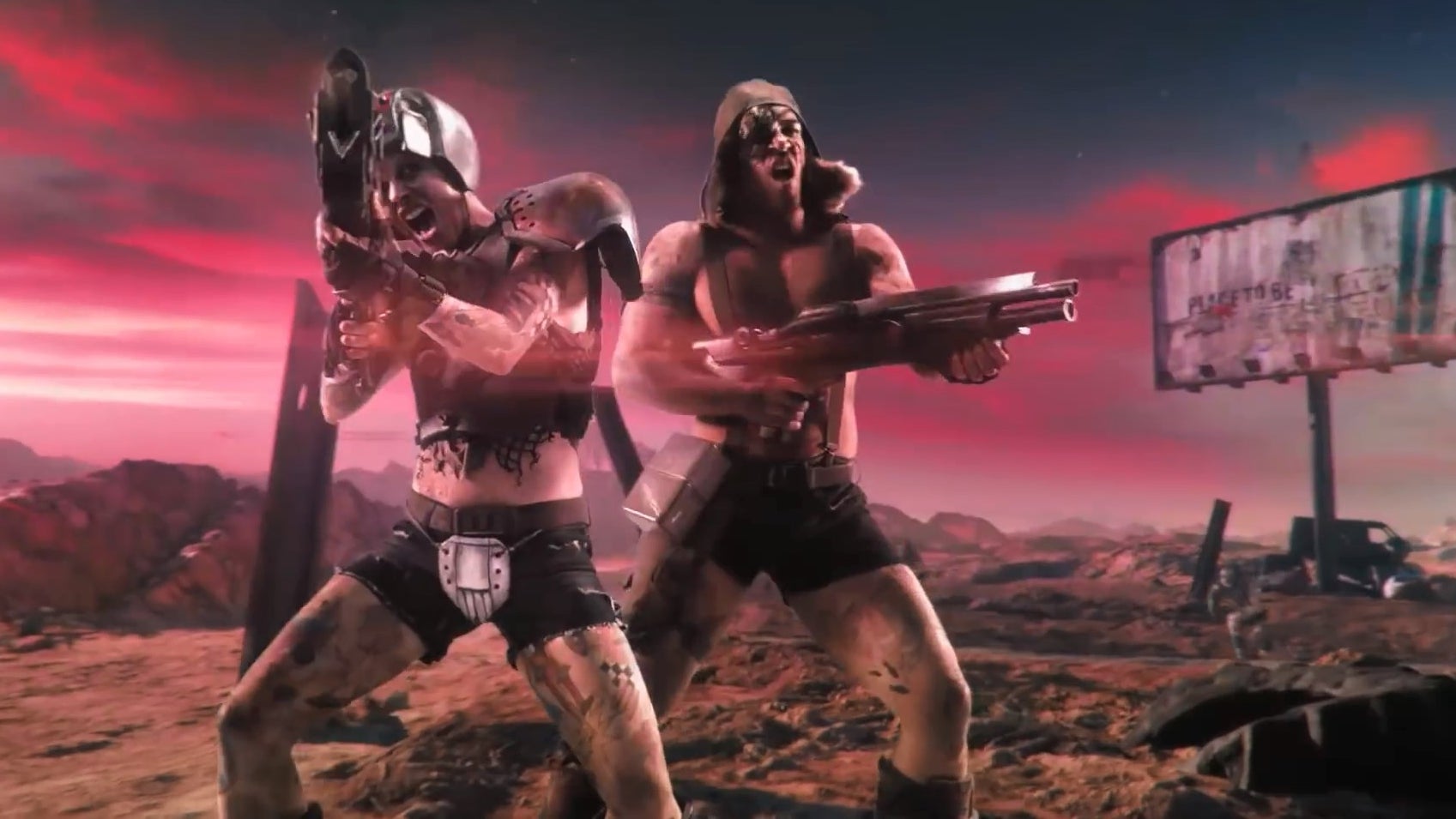 Bethesda has shown off Rage 2 gameplay for the first time.
The video, below, shows plenty of explosive first-person shooting. I sense a heavy influence from id Software's recent Doom game, with fast movement, lots of melee and zipping about arenas set within the open world.
This doesn't come as a huge surprise - Rage 2 is developed by Just Cause maker Avalanche in collaboration with Doom developer id.
Here's the official blurb:
"Launching in 2019, Rage 2 combines id Software's shooter pedigree and Avalanche Studios' open world prowess to offer players the best of both worlds. As Walker, the last Ranger of the wasteland, you'll traverse diverse landscapes using an array of powerful weapons and unique Nanotrite abilities to defeat ferocious factions, massive mutants, and the oppressive rule of The Authority."
id's Tim Willits took to the stage during Bethesda's E3 media briefing alongside a... large chap from Avalanche.
Rage 2 comes out spring 2019.