Here's our first look at rain in Gran Turismo Sport
Skid you not.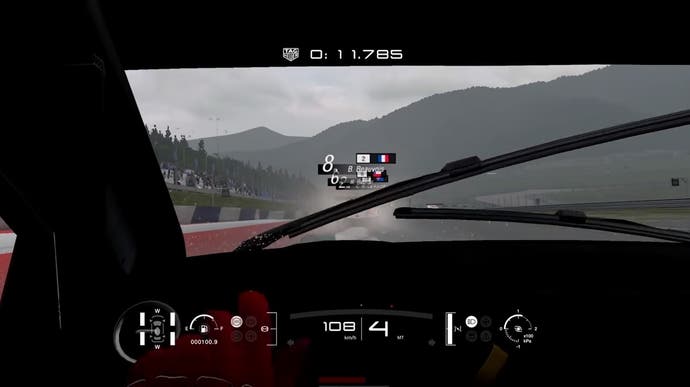 20 months after Gran Turismo Sport came out, rain is finally coming - and now we have footage of it in action.
The video, below, shows direct-feed footage of a hot lap in the wet at the Red Bull Ring, with the driver pinging it around the track in a Peugeot RCZ Gr.B rally car. The driver is Coque Lopez, a professional sim racer, so he knows what he's doing in the tricky conditions.
Gran Turismo Sport currently has just one damp track. What we're talking about here is the arrival of proper rain racing via wet circuits. This is something that's been on the cards for Sport ever since it came out.
Sony is yet to announce a release date for a wet weather update, but given we're seeing footage of it now, I expect the company to make a song and dance about it sooner rather than later.