Gran Turismo Sport's big new update introduces microtransactions
Plus an all-new track and Lewis Hamilton's title-winning Mercedes.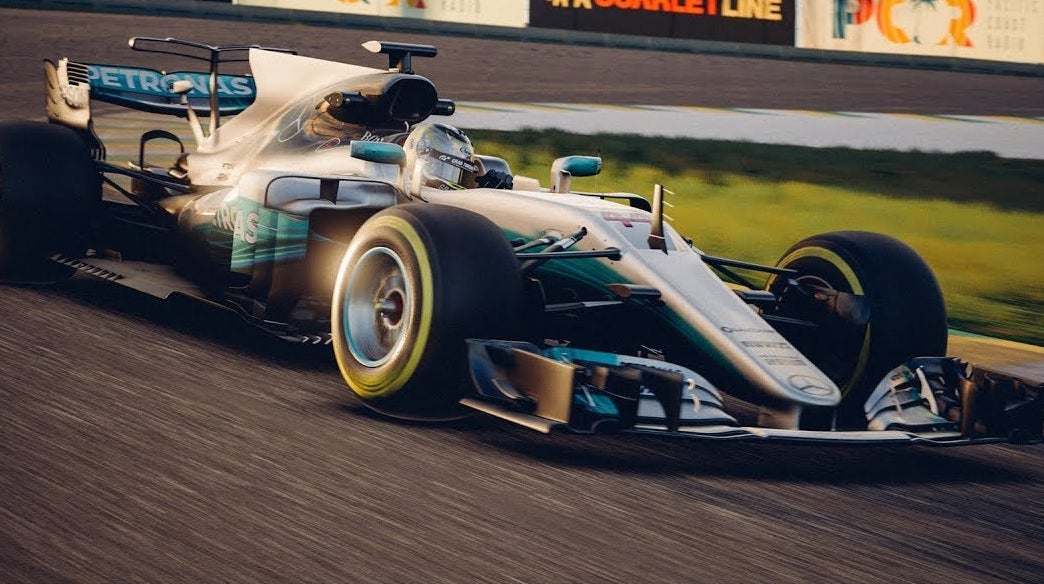 Gran Turismo Sport's big July update - which brings Polyphony Digital's PlayStation 4 racer up to version 1.23 - has just dropped, bringing with it new cars, a new track and, for the first time with this particular iteration of Gran Turismo, microtransactions that allow players to buy existing cars within the game.
The headline addition is an all-new fictional track, Circuit de Sainte-Croixe, which comes in three different layouts (or six in total if you count the reverse versions). The ability to add decals to racing suits and helmets has also been added, and when it comes to new cars the star is doubtless the Mercedes AMG W08, which took Lewis Hamilton to last year's F1 title.
A potentially controversial addition is that of microtransactions, though while they're not live in Europe just yet - they hit 2nd August - they've rolled out in other territories. In Japan the prices go from 100 yen up to a peak of 300 yen - which is around £2 - for all cars that are under 2m in-game credits, with the more luxurious cars in Gran Turismo Sport still having to be earned.
Gran Turismo Sport launched last October, and has since enjoyed regular free updates that have bolstered the game's content. Now, when exactly is Spa Francorchamps arriving, Polyphony?