Le Mans comes to Gran Turismo Sport this week
Head down Sarthe.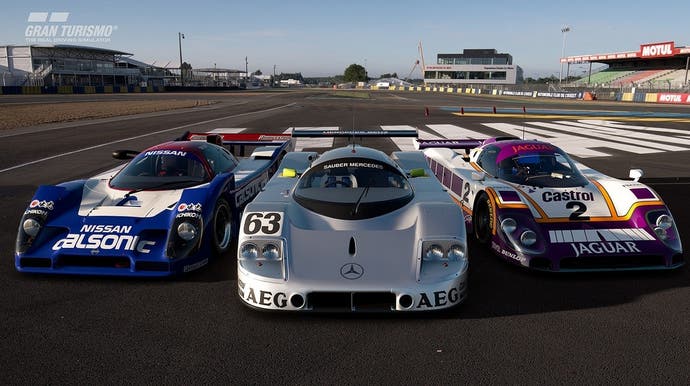 The Circuit de la Sarthe, host of the legendary 24 Hours of Le Mans race, is coming to Gran Turismo Sport as part of a free update that's dropping tomorrow on PlayStation 4.
It's being joined by a small clutch of new cars, including a trio of Group C greats that once called the Circuit de la Sarthe home, with 1988 race-winning Jaguar XJR-9, the 1989 race-winning Sauber C9 and the Nissan R92CP, whose predecessor the R90C was responsible for one of the most celebrated laps around the track.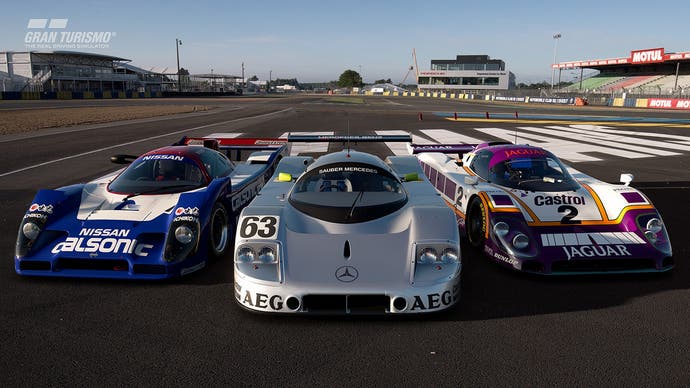 Whether Gran Turismo Sport's take on the circuit will feature layouts both with and without the chicanes on the Mulsanne Straight remains to be seen, though there's not much time left to wait to try the final product.
Also included are some slightly more pedestrian rides - you can find the full list below.
Fiat 500 F '68
Jaguar XJR-9 '88
Lamborghini Miura P400 Bertone Prototype CN.0706 '67
Sauber Mercedes C9 '89
Mitsubishi Lancer Evolution IV GSR '96
Nissan R92CP '92
Renault Sport Megane Trophy '11
Renault Sport Clio R.S. 220 EDC Trophy '16
Subaru BRZ S '15