Here's a good look at State of Decay 2 gameplay
Chucking zombies.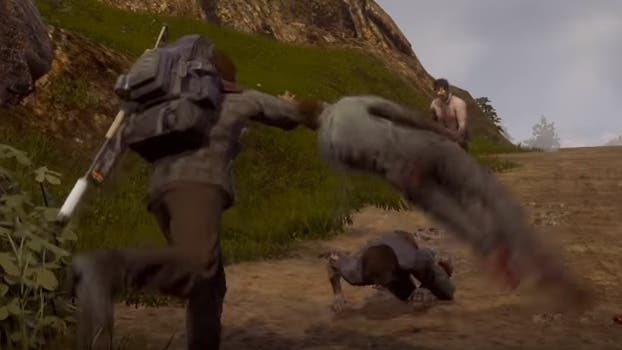 Undead Labs has released new gameplay of State of Decay 2, its upcoming open world survival zombie game.
The video, below, shows off character selection, base building, combat, environments and more. You have to maintain the happiness of your home, keep your stockpiles fresh and build the likes of watchtowers for protection. You manage your community, too, promoting characters as you see fit.
In combat, you're able to sneak up on enemies, grab them from behind and chuck them at other enemies. There are some pretty brutal melee kills in there, too. And, as you'd expect of a State of Decay game, you can run zombies over while driving vehicles - and smack them up by leaving the car door open.
State of Decay 2 is due out on 22nd May for Xbox One and Windows 10 PC. As with all Microsoft Studios-published games, it'll be available on Xbox Game Pass upon release. It's also an Xbox Play Anywhere title, and there's cross-platform play between Xbox and PC.