State of Decay 2 gets massive free overhaul next month with new Juggernaut Edition
New open-world map! Improved visuals! More!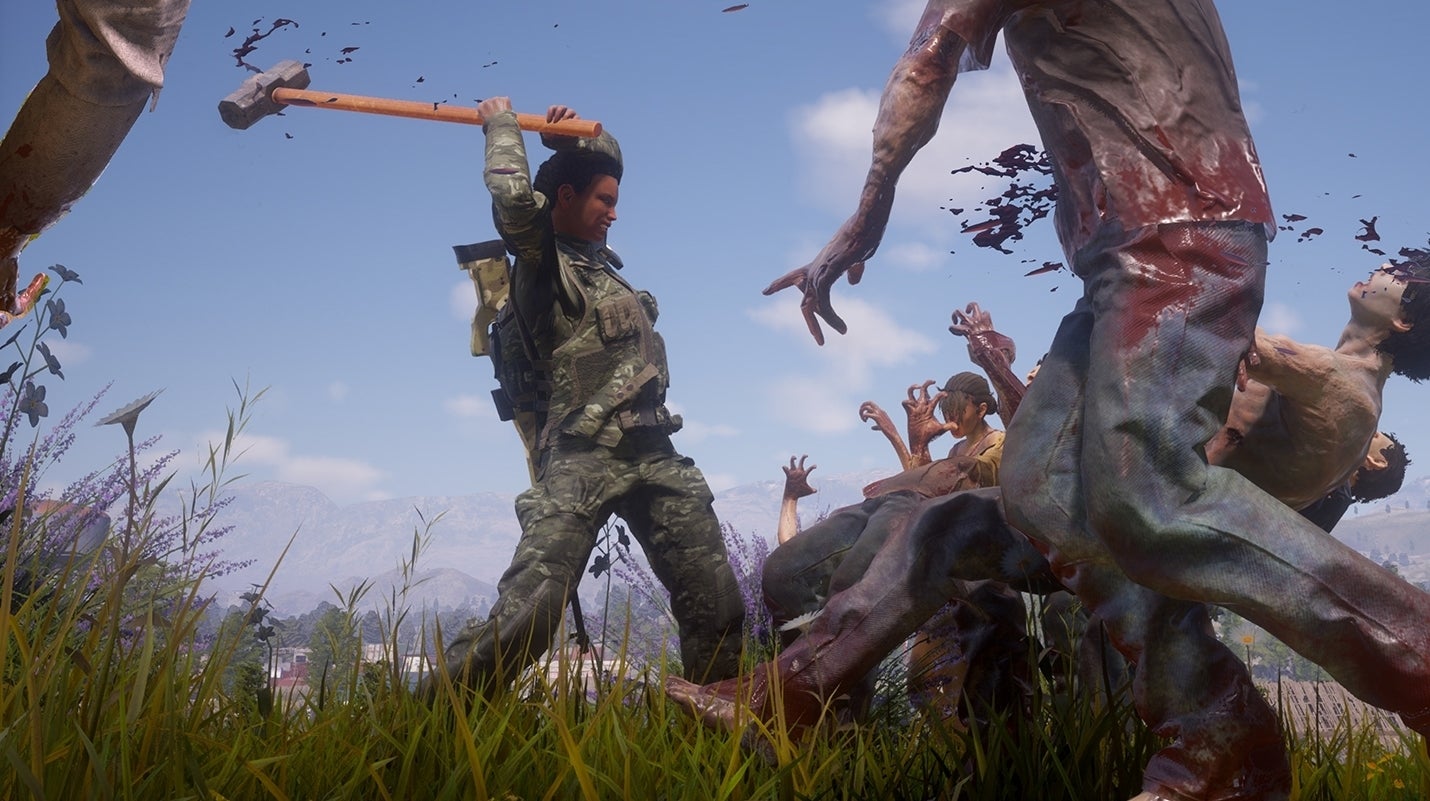 Developer Undead Labs has unveiled State of Decay 2: Juggernaut Edition, a thoroughly reworked and expanded version of its popular multiplayer zombie survival game that's heading to PC and Xbox One on Friday, 13th March.
State of Decay 2 didn't have the best of critical receptions when it launched in 2018, with Eurogamer contributor Edwin Evans-Thirwell calling it a "poor return on the scruffy promise of its predecessor". Even so, it drew the crowds, with Microsoft revealing a player base of around 5 million in last August, giving Undead Labs ample freedom to improve on its rocky launch.
State of Decay 2: Juggernaut Edition is the developer's most significant expansion yet, and will be available as a free update to all existing owners on Xbox One and PC, including those accessing it through Xbox Game Pass.
Perhaps the most noteworthy addition is a brand-new open world map, enabling State of Decay 2 players to explore the rugged logging town of Providence Ridge. That's not all though; the Juggernaut Edition also introduces a new category of heavy melee weapon, said to reward skill and timing, as well as visual and audio enhancements - including better lighting and foliage optimisation for increased performance, and almost double the music of the current version.
Less flashy but still notable are promised control scheme improvements, a reworked post-tutorial experience to make it easier for players to get to grips with the game's various systems, plus fixes for "dozens" of mission and gameplay bugs.
Undead Labs is also bundling all three of State of Decay 2's previously released add-on packs - that's the Independence Pack, Daybreak Pack, and State of Decay: Heartland - into the Juggernaut Edition. Players that already purchased Daybreak, Heartland, or State of Decay 2's Ultimate Edition will receive some "exclusive gifts" by way of compensation on launch day.
State of Decay 2: Juggernaut Edition's arrival on 13th March also marks the end of the game's Windows 10 Store exclusivity on PC, and its long-awaited Steam debut.