Here's what happening on Xbox Game Pass for PC and console this month
Ori! Bleeding Edge! Pikuniku! Train Sim World!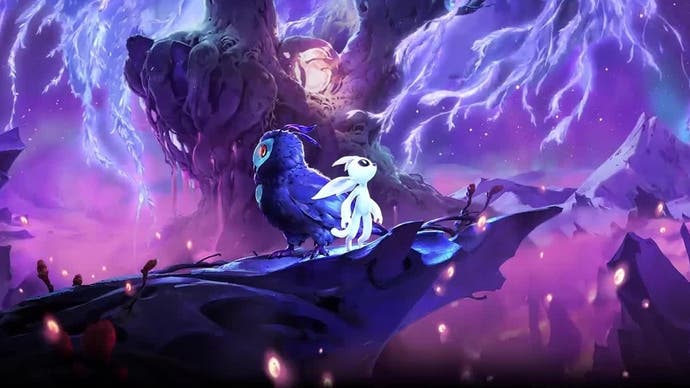 Another month, another confetti shower of new games being added to Microsoft's Xbox Game Pass subscription service, with March's offerings including the previously announced Ori and the Will of the Wisps, plus Train Sim World 2020, Pikuniku, and more.
Starting with Xbox One, 5th March brings both NBA 2K20 and Train Sim World 2020. The latter promises realistic choo-choo action, including "complete in-cab interactivity, accurate detail on locos, real-world routes, and many hours of compelling gameplay".
Then, on 11th March, Xbox One players can get their hands on Ori and the Will of the Wisps, the even more gorgeous sequel to 2015's already stunning Ori and the Blind Forest. Expect another helping of challenging 2D Metroidvania action, only "larger, deeper and somehow even more sumptuous", according to Eurogamer's Martin Robinson.
12th March brings wonderful, and genuinely funny, absurdist exploration game Pikuniku to Xbox One (Martin called this a "joyous, smart and imaginative adventure" in his Recommended review), and 13th March ushers in co-operative zombie survival game State of Decay 2, in its supposedly radical overhauled Juggernaut Edition guise.
State of Decay 2 and Ori and the Will of the Wisps are also coming to Xbox Game Pass for PC this month, arriving on their respective launch days, while Pikuniku and Train Sim World are confirmed to be joining the PC catalogue at some currently unspecified point.
Also announced but currently without launch dates on PC are side-scrolling beat 'em up Mother Russia Bleeds (Eurogamer contributor Simon Parkin called it "boorish and boring" back in 2016), the rather self-explanatory The Lord of the Rings: Adventure Card Game.
And finally, there's a bit of an added bonus for Game Pass subscribers on both platforms this month; between 13th and 15th March, players can flex their fists in the latest beta for Ninja Theory's online brawler Bleeding Edge, ahead of its full launch on 24th March.