State of Decay 2's Green Zone is a "relaxed, accessible apocalypse"
You rot?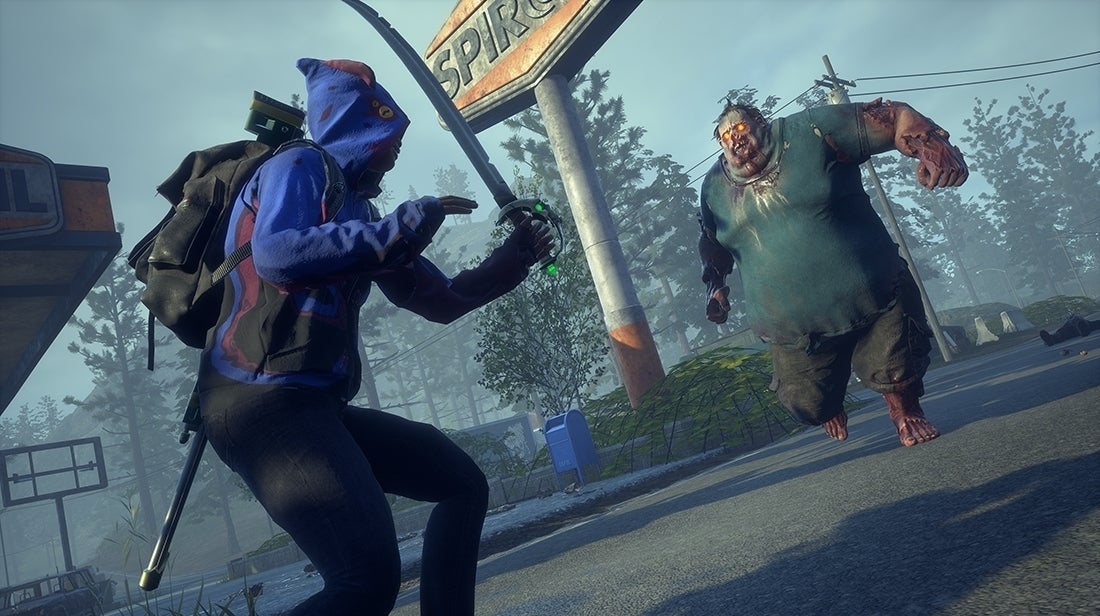 State of Decay 2 can be a stressful experience, a survival zombie game that keeps players on their toes.
But an update adds a new difficulty level to Undead Labs' undead-packed game, dubbed the Green Zone - and it's here players will be able to let their hair down.
"Think of the Green Zone as a more relaxed, accessible apocalypse, designed for all those gamers who'd like to explore what's possible in State of Decay 2 without enduring quite so much stress," Undead Labs said in a post on State of Decay 2's Steam page.
In the Green Zone, enemies deal less damage, your stamina lasts longer in a fight, freak zombies are much rarer, crafting items and building facilities is cheaper, rucksacks provide more resources, and scavenging gets you more weapons and skill books. The video below shows it off:
It sounds like a bit of a romp through the world, really. Get stuck in by starting a new community and choosing Green Zone at the difficulty picker. You can also move an existing community to a Green Zone map.
Meanwhile, the update adds a new Plunder Pack, which includes various Sea of Thieves-related items (Undead Labs and Sea of Thieves developer Rare are both owned by Microsoft).