Guerrilla Games wants to release games faster
New HQ and staff expansion plans unveiled.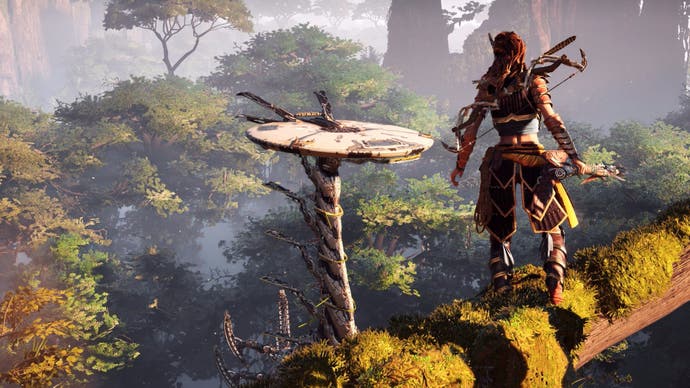 Horizon: Zero Dawn developer Guerrilla Games has announced that it is moving to new headquarters as part of a dramatic planned staff expansion that will allow it to release games faster.
As reported in Parool.nl, the developer will lease five floors of the former De Telegraaf newspaper building in the centre of Amsterdam from the beginning of next year. The move will pave the way for a jump in permanent staff headcount from around 250 people to 400.
According to CEO Hermen Hulst, Guerrilla hopes to shorten the development time for big games like Horizon, which took around six and a half years to create (and certainly didn't look any worse for it). "We want to release games in two or three years, both new titles and games based on existing titles," he said. New faces aside, the extra space will be used for audio and motion capture.
The announcement follows the closure of Guerrilla Cambridge, developer of PlayStation VR shooter Rigs Mechanized Combat League and spin-off Killzone: Mercenary for PS Vita. Back in January, Sony noted that "by focusing on other Studios with exciting new projects in development, (including continued work on PlayStation VR), we believe we will be in a stronger position going forward and able to offer the best possible content of the highest quality to our players."