Sony closes Rigs studio Guerrilla Cambridge
UPDATE: Rigs online service "not affected" but DLC will cease.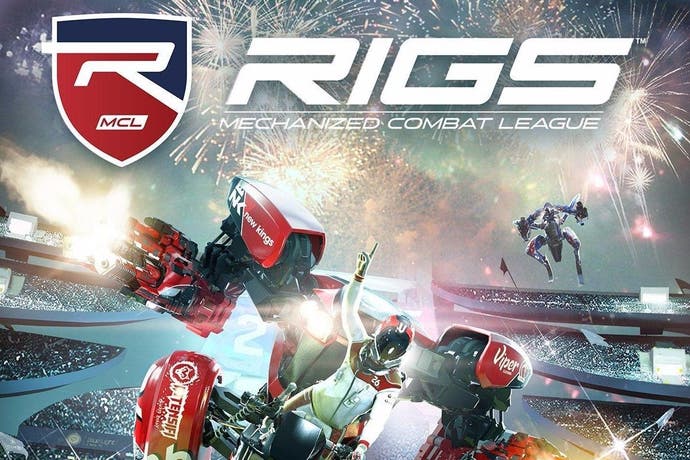 UPDATE 18TH JANUARY: Sony has told me the online service for Rigs will be unaffected by Guerrilla Cambridge's closure. There will, however, be no further downloadable content released for the virtual reality game.
"For players of Rigs Mechanized Combat League, we would seek to reassure you that the online service is not affected by this closure," Sony said, "but unfortunately it will mean that there will be no further DLC for Rigs. We shall also continue to provide community support."
ORIGINAL STORY 12TH JANUARY: Sony is closing Guerrilla Cambridge, the developer of PlayStation VR game Rigs Mechanized Combat League. The studio was formerly SCEE Cambridge, and was in operation for 19 years.
Guerrilla Games' main studio in Amsterdam, where PlayStation 4-exclusive Horizon: Zero Dawn is being made, will not be affected.
"Within [Sony Interactive Entertainment] Worldwide Studios, we have a regular process of review in order to consider projects coming to completion and the deployment of resources," Sony said in a statement sent to Eurogamer. "In such a competitive landscape this enables us to continue to create and produce high-quality, innovative and commercially viable projects.
"Having reviewed and assessed all current projects and plans for the short and medium term, we have decided that in order to deliver on our strategic objectives, it is necessary to make some changes to the European studios structure.
"As a result, it has been decided that Guerrilla Cambridge Studio will close."
Sony added: "It is regrettable that this decision will lead to compulsory redundancies. Whilst we accept that this decision will mean that we risk losing high calibre staff, by focusing on other Studios with exciting new projects in development, (including continued work on PlayStation VR), we believe we will be in a stronger position going forward and able to offer the best possible content of the highest quality to our players.
"This decision should not take anything away from the incredible games and services that Guerrilla Cambridge has delivered."
Before Rigs, a stylish VR sports shooter, Guerrilla Cambridge made Killzone: Mercenary for PS Vita. As SCEE Cambridge, the studio made titles such as LittleBigPlanet PSP, 24: The Game - remember that?! - and, going back further, MediEvil for PS1. There were other games besides.
Wishing the best of luck to all affected.