GTA Online's stimulus package is live
May take up to two days to process.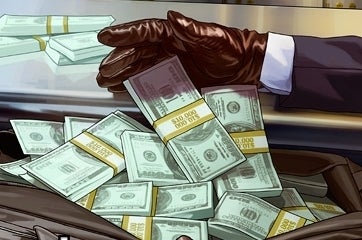 Rockstar has just released its Grand Theft Auto Online Stimulus Package of $500,000 in-game money to make up for the online game's botched launch that erased many a profile.
The peace offering will arrive into the accounts of all players who braved GTA Online during its rocky October launch.
However, it will take up to two days to process all these claims, but Rockstar seems confident that by the end of play Friday everyone should receive their apology moolah. [Editor's note: It appears that the Stimulus payments are arriving in one lump sum, as opposed to two $250K payments, as was originally the plan.]
"Thanks go out to everyone for their continued patience and understanding while we worked through these issues," said Rockstar in its announcement. "We can't wait to bring more into the world of GTA Online.