Grid 2 introduces LiveRoutes, the system that dynamically changes the track
Plus! Circuit racing makes its debut with the Red Bull Ring.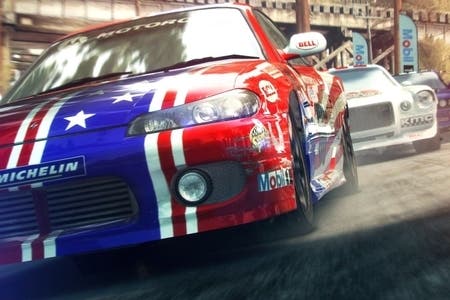 Grid 2 is to introduce a system dubbed LiveRoutes that dynamically changes the track - meaning that lap-by-lap the corner layout on a given circuit will change.
The system, which is optional, was shown on the Chicago circuit that's on the show-floor at this weekend's Eurogamer Expo. Over two laps one section changed, a straight being replaced by a left-right switchback on the second tour through.
Codemasters also took the opportunity to introduce Grid 2's circuit racing, showing off a field of BAC Monos at Austria's Red Bull Ring - the circuit formerly known as the A1-Ring and also, before it was shortened, was the famously daunting Österreichring.
Grid 2's the long-awaited sequel to Codemasters' 2008 multi-discipline racer, and it stars a no-assists handling model that's been dubbed TrueFeel. Oli liked what he saw - and felt - when he popped to see it earlier this year.