Codemasters reveals an all-new Grid
Out this September.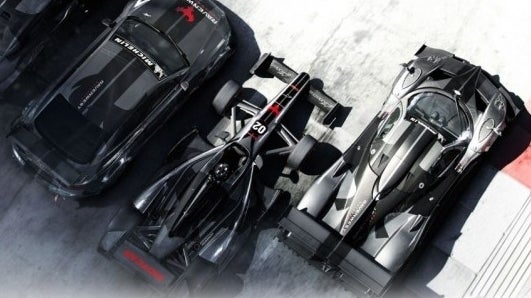 Codemasters has just announced that an all-new Grid will be coming to consoles and PC later this year, with the fourth instalment in the series - called, simply, Grid - out on September 13th.
It comes over a decade after the original - which, I guess, we should now call Gr1d - which saw Codemasters shake up the racing genre with its introduction of the rewind mechanic. The slightly less-than-stellar Grid 2 followed in 2013, putting a heavy American twang on the whole thing, and was quickly followed up by Grid Autosport - or Grid 2: We're Sorry Edition - in 2014.
The new trailer, which features a host of GTLM machines as well as older vehicles, strongly suggests that the rewind feature will return for this instalment. It will feature racing across four continents, as well as input from Fernando Alonso, who's fresh from failing to qualify for this weekend's Indy 500 after McLaren painted its car the wrong colour and forgot to buy a steering wheel.
Whether such calamities will be reflected in this new Grid remains to be seen, though realistic damage and player rivalries are promised. Hopefully we'll find out more in the coming weeks.