Green Man Gaming will now tell you where game keys come from
Transparency follows spat with Game Deals subreddit.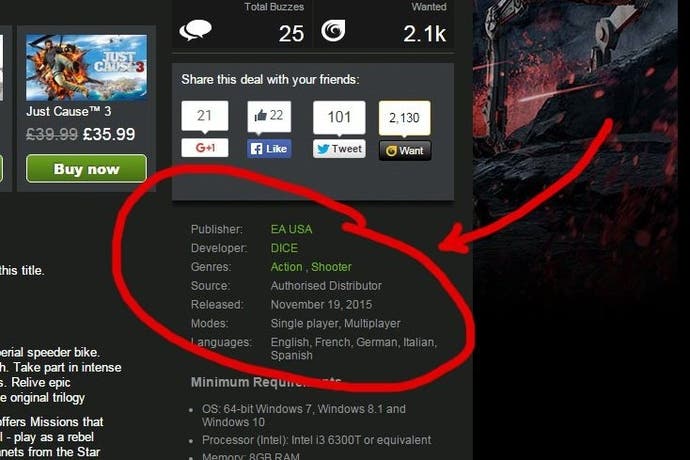 Green Man Gaming, following a spat with popular subreddit Game Deals, has made a change and will now tell buyers where game keys come from.
Game Deals outlawed Green Man Gaming for using allegedly unauthorised key codes for Activision and Ubisoft games - that is, keys not supplied directly by the publisher. That doesn't mean they're necessarily dodgy, as there are many third-parties that distribute keys they've been sent by publishers, but there is a grey area and some key codes do have suspect origins.
The Game Deals subreddit stipulates, in its rules, that it will not post links to any retailers that use unauthorised keys, and as Green Man Gaming refused to supply the kind of contractual proof the moderators of Game Deals were demanding - and in a statement (posted in full on GameSpot) threw its arms up in the air and walked away from what it felt was an unfair crusade against it - that was that. It wouldn't plead its case any longer.
That happened a couple of days ago. The change to Green Man Gaming operations was announced today, in a Facebook post titled "You spoke, we listened." The GMG website will also now tell you when you can expect delivery of a key, and both changes roll out today but will take time to implement across the entire catalogue.
Green Man Gaming came under the magnifying glass in May when it temporarily sold The Witcher 3 on PC for £32.49, a price still cheaper than anything I've seen since - even in sales. It turned out Green Man Gaming was selling keys that didn't come directly from CD Projekt, and were therefore "unauthorised", which ruffled feathers and cast GMG in a suspicious light.