God of War's feature length behind-the-scenes documentary is here
Unprecedented axes.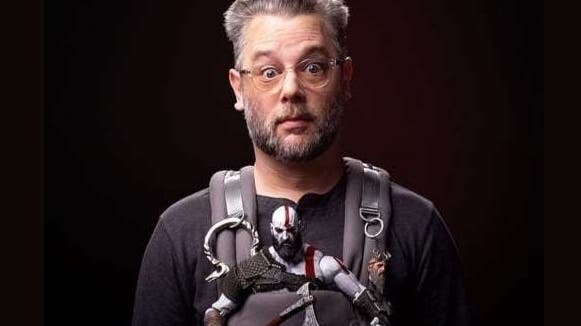 Although I can scarcely believe it, over a year has passed since God of War first thundered its way onto PlayStation 4 - and now seems as good a time as any to take a look back at the game's many successes. Loki-ly for us, Santa Monica Studio has created a feature-length documentary detailing the exact story of how God of War was made - and you can now watch the whole thing on YouTube.
Santa Monica describes the documentary as a "cinematic journey of second chances rooted in family, sacrifice, struggle, doubt, and triumph". It's been three years in the making, and according to Sony has been constructed from 400 hours of footage. In particular, the documentary focuses on the "herculean effort" to reinvent God of War, and the risks Santa Monica took by taking the series in such a radically different direction.
"This is the first time PlayStation took a chance in telling a story about the people who created this work of art," Sony Worldwide Studios game development head Scott Rohde explained in a blog post.
"The ultimate goal was to go beyond a 'making of' piece and dig deeper into the experiences of those who spend relentless time and effort into making something great.
"All creative endeavors, especially those of this magnitude, require an incredible amount of dedication and focus that constantly toe the fine line that separates both success and failure. The hope is that once people see the experience of Santa Monica Studio unfold on the screen, they will recognise the undying passion for their work and the incredible respect they have for their craft."
Once you've finished watching this cinematic leviathan, you can reminisce further by reading Christian Donlan's review of God of War, or perhaps dive into the mysteries of the game's Nordic runes.