God of War: Ascension Collector's Edition detailed
Includes Kratos figurine, DLC pass, double XP unlock.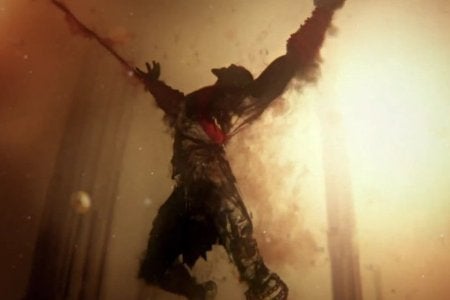 Details of God of War: Ascension's collector's edition have made it out of SCE Santa Monica Studios.
Here's what the set includes, according to an Amazon.com listing:
Exclusive 8" Kratos statue
Premium steelbook case
Official game soundtrack (digital version)
PS3 dynamic theme
PSN avatar pack
Multiplayer double XP unlock
Pass for future DLC content
So far the collector's edition is limited to North America, but we've pressed Sony for comment as to a European release and will update when we hear back.
Due out March 2013, Ascension is a prequel to the main PS2/PS3 God of War trilogy, and the first title in Sony's hack-and-slash series to feature multiplayer.
Eurogamer's Johnny Minkley had an early look at the game a couple of months back.
"If anything, the change of direction in Ascension seems to have re-energised a team at a time when fatigue and boredom could easily have crept in for what is its fourth massive God of War project on the trot, giving it fresh motivation to keep pushing the art of the possible - as well as the angry," read his God of War: Ascension preview.