God of War developer Sony Santa Monica suffers layoffs
UPDATE: New IP cancelled. Was it a sci-fi game?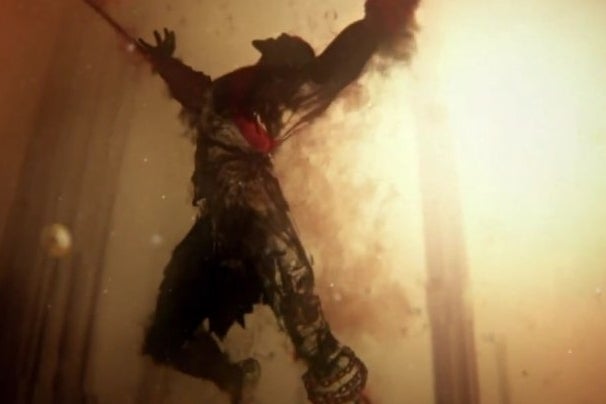 UPDATE 19/03: God of War 3 game director Stig Asmussen is among those leaving Sony Santa Monica, IGN learned from sources. It's a high profile departure but an unsurprising one, given his role as leader of the cancelled new IP.
UPDATE 27/02: The recent layoffs at God of War developer Sony Santa Monica were the result of the cancellation of development of a new intellectual property.
It appears the cancelled project had been helmed by Stig Asmussen, who worked as an art director on the God of War franchise before stepping up to the role of game director for PlayStation 3 exclusive God of War 3.
In a series of tweets, one of those let go, former lead level designer at Sony Santa Monica Jonathan Hawkins, confirmed that the mystery IP had been cancelled.
Little is known about the game, although Hawkins' tweets suggest it had been in development for some time. Hawkins had worked on the project since God of War 3, which released in March 2010.
And, it seems, the development team didn't see the cancellation coming.
@HoldenHav I know. We were surprised too. Thank you!

— jonathanhawkins (@jonathanhawkins) February 26, 2014
The new IP may have been of the science fiction genre. Back in July 2013, at the San Diego Comic-Con, Battlestar Galactica scribe Michael Angeli revealed he was working on a game at Sony Santa Monica.
At the time the writer said he had been working on the game for the last two-and-a-half years, but it would still be some time before it was complete.
Angeli refused to give more details about the unannounced project but confirmed it was not a new God of War title. Further backing up the believe the mystery IP was sci-fi was the discovery of a hidden message in God of War: Ascension.
The decoded puzzle revealed an image, right, of Earth from space with the message: "When the Earth stops, the journey begins..."
So, what now for Sony Santa Monica? It looks likely that it is making a new God of War game, and God of War co-creator Cory Barlog's mystery project appears unaffected.
ORIGINAL STORY 26/02: God of War developer Sony Santa Monica has suffered a round of layoffs, Sony has confirmed.
The layoffs were first reported by IGN, which claims one of the studio's mystery projects was also cancelled.
"SCEA can confirm that we have completed a reduction in workforce at Santa Monica Studio," Sony said in a statement issued to Eurogamer this morning.
"This is a result of a cycle of resource re-alignment against priority growth areas within SCE WWS. We do not take these decisions lightly. However, sometimes it is necessary to make changes to better serve the future projects of the studio.
"We have offered outplacement services and severance packages to ease transition for those impacted."
The layoffs come as some surprise given the studio has just moved into new offices in Playa Vista, California.
In a post on the PlayStation blog published at the end of January, Sony Santa Monica director Shannon Studstill said it was time for the studio to "move into a new cutting-edge facility that will meet the needs of our growing team for the next era of Santa Monica Studio". She also said SSM was "over 220 strong".
"The move couldn't be coming at a better time," she continued. "With PS4 off to a historic start in the US and Europe, our new facility in Playa Vista will enable us to meet the needs of this powerful new game platform. If you were impressed by what our designers and engineers pulled off with PS3's technology, just wait until you see their capabilities on PS4."
Sony declined to confirm the number let go.
Sony Santa Monica is of course more than a developer these days. While it made the God of War series, including PS3 game God of War: Ascension, it has partnered with external developers, such as Journey creator thatgamecompany and The Unfinished Swan maker Giant Sparrow.
What's it working on now? In August last year God of War co-creator Cory Barlog announced he had returned to SSM to work on something "that it is freaking huge, and it will live up to the standards that I helped establish here at SMS".
"We're putting together a team as I type this, an Ocean's 11 kind of thing," he wrote on the PlayStation Blog.