Battlestar Galactica writer working on secret Sony Santa Monica game
First hints of the God of War studio's next project.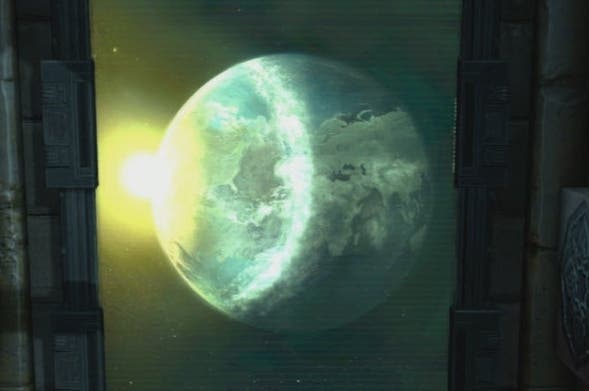 Battlestar Galactica scribe Michael Angeli is working on the next game from God of War studio Sony Santa Monica.
Angeli revealed the news today at the San Diego Comic-Con's Battlestar Galactica panel (thanks, Polygon). The writer said he had been working on the game for the last two-and-a-half years, but it may still be some time before the game is complete. Santa Monica's 150-strong development team only began working on the project in full force after wrapping up God of War: Ascension earlier this year.
Angeli refused to give more details about the unannounced project but confirmed it was not a new God of War title.
Players who decoded a hidden message in God of War: Ascension found a mysterious sci-fi Easter egg that may point to the new project.
The decoded puzzle revealed an image of Earth from space with the message: "When the Earth stops, the journey begins..."
No further details of the project were revealed, although a PlayStation 4 release seems likely. It also begs the question - with Sony Santa Monica working on this, is the God of War series on hiatus or in development somewhere else?