Grab a 1TB Xbox One X with three games for £399
Forza, Forza and FIFA.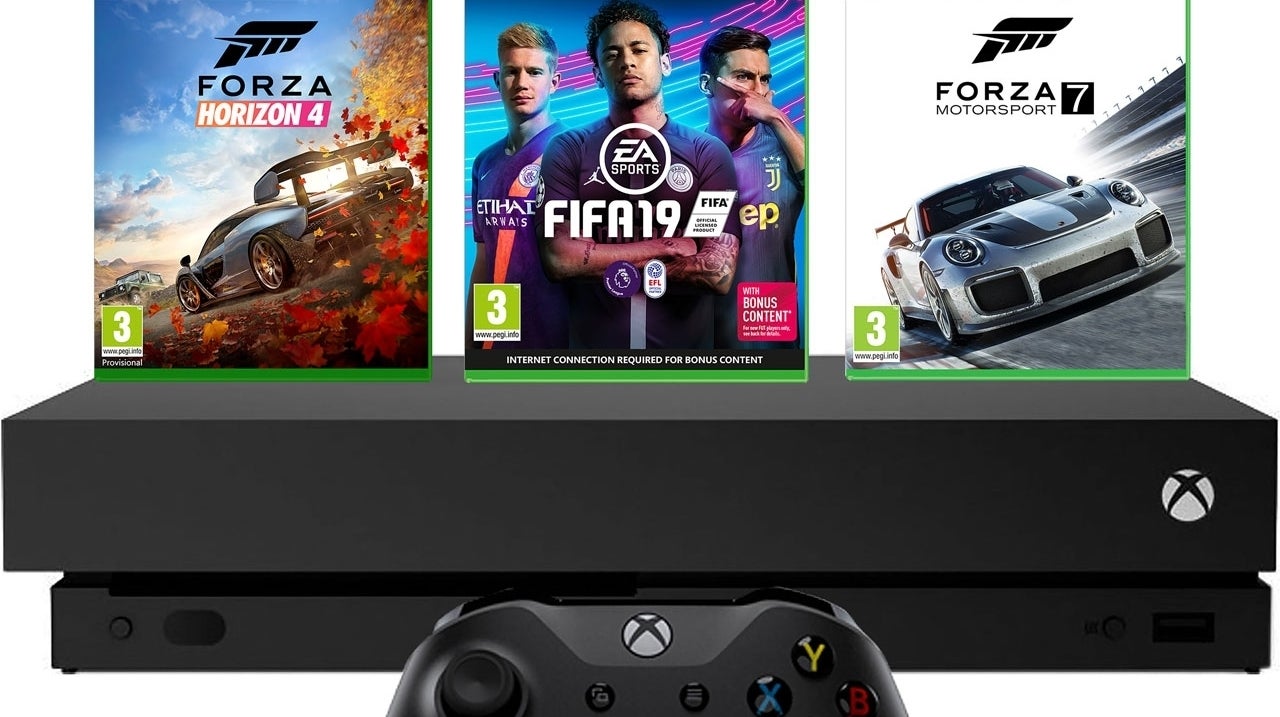 If you're looking to upgrade to the next tier of game console then you might want to take a look at this 1TB Xbox One X bundle with Forza Horizon 4, Forza Motorsport 7 and FIFA 19 for £399 at AO.
Considering that an Xbox One X console by itself can usually set you back in the region of £400 - or much more than that with a single game bundled in - you're getting some good value for money here.
While Forza Motorsport 7 was released back in 2017, Forza Horizon 4 and FIFA 19 are both still fairly recently released games, so it's not like AO has bundled in some leftovers from the back of the warehouse either. Even if they're not the sort of games you'd usually go for, you can always trade them in elsewhere to pick up something more to your taste.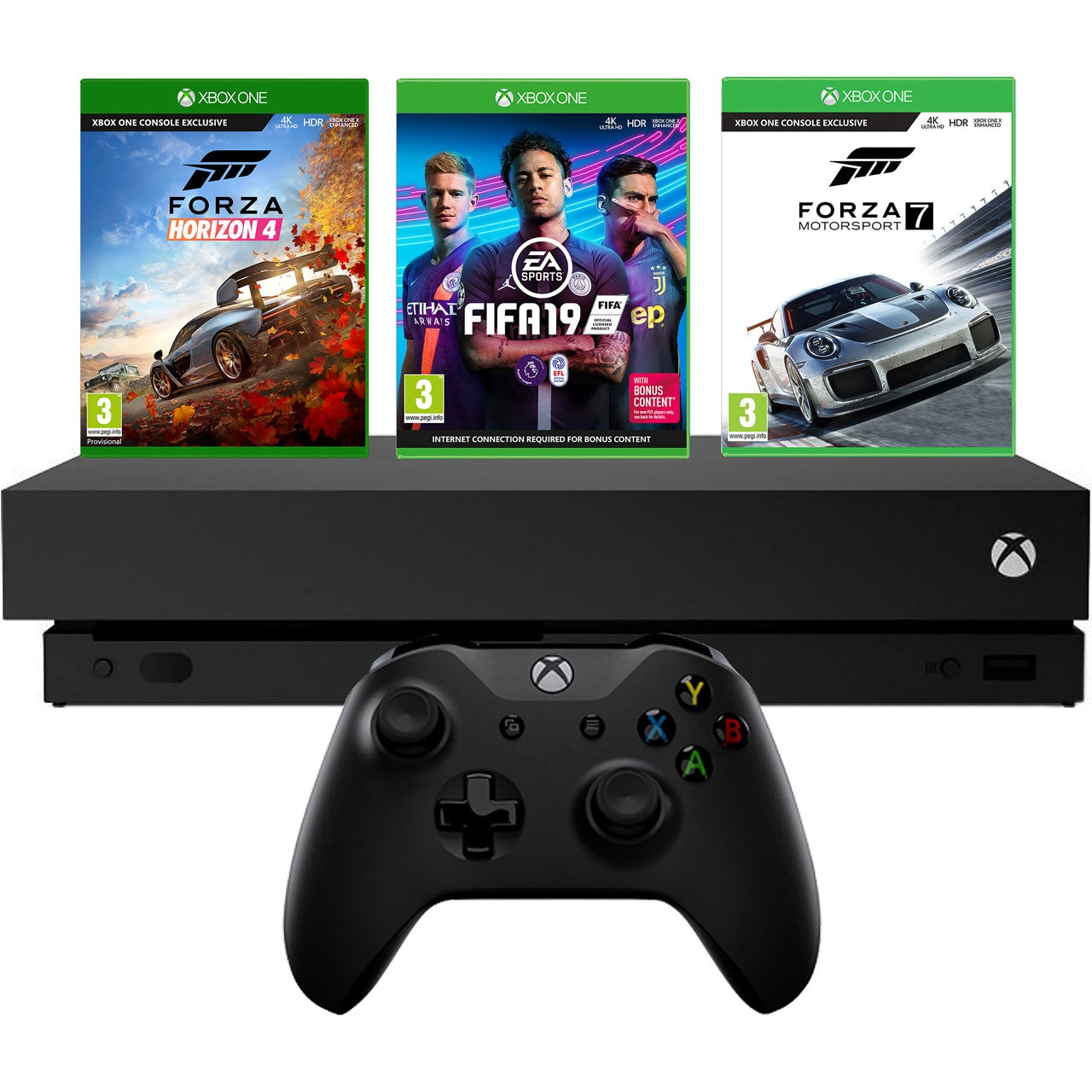 In fact, if it's games you're looking for, then AO is also currently running an offer where you can save £10 when you buy two selected games together. It features a few of the usual filler titles but there are also some big games and upcoming releases worth considering.
For example, you can put down pre-orders for Devil May Cry 5 and Sekiro: Shadows Die Twice for just £78 when you add the code 'GAME10' to your basket.
Many other games are included as part of the promotion, so we would recommend having a browse of the full £10 off deal to see what takes your fancy. You might want to consider The World Ends With You: Final Remix at £30 and Red Dead Redemption 2 at £44.