Get a New Nintendo 2DS XL with three games for just £135
Switch Lite? What Switch Lite?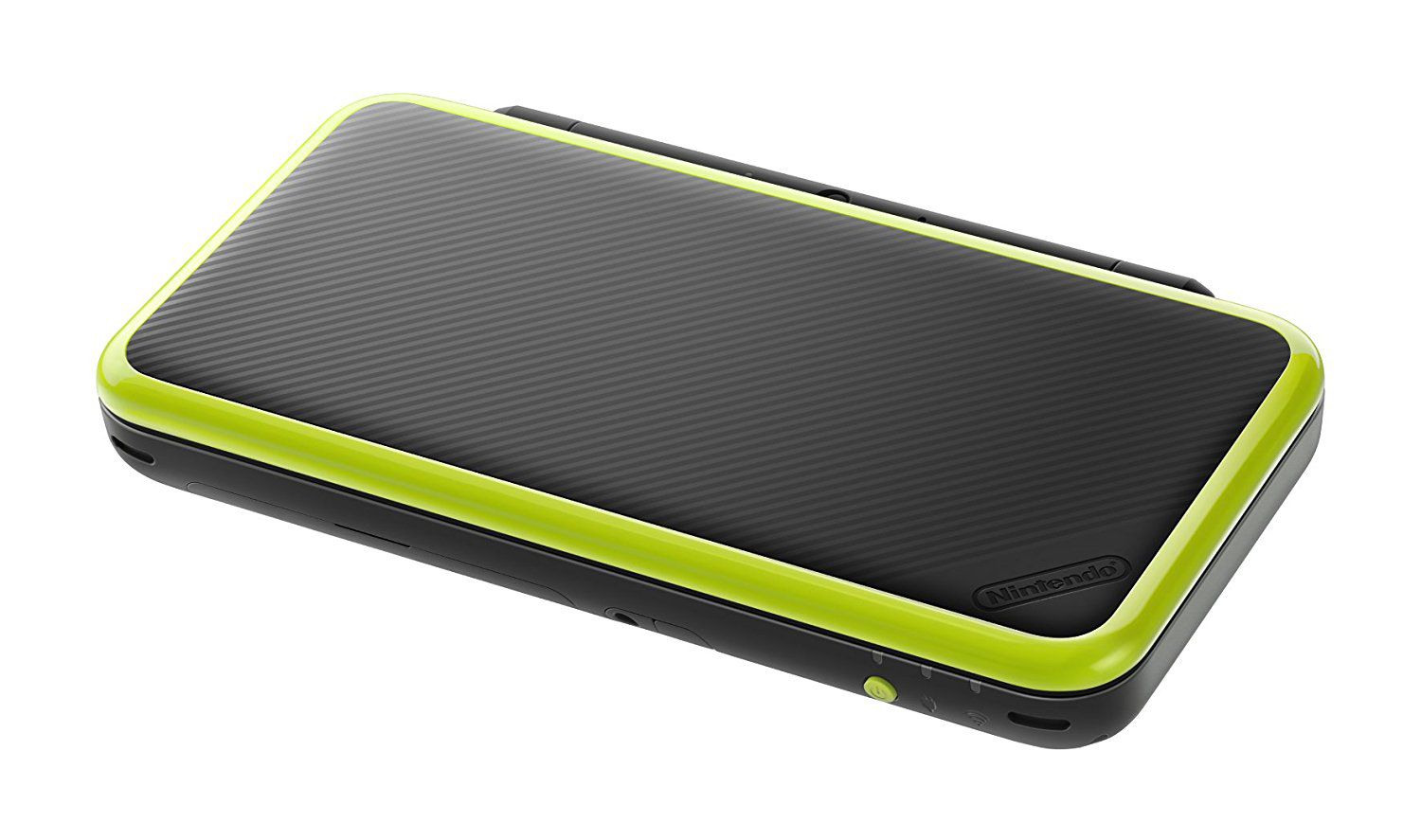 Excitement may be high for the recently announced Nintendo Switch Lite, but those of you looking for a more immediate answer to your handheld gaming needs will want to take a look at this 2DS XL deal.
Pop over to the Nintendo Store and you'll be able to get a New Nintendo 2DS XL with three selected games for only £134.99.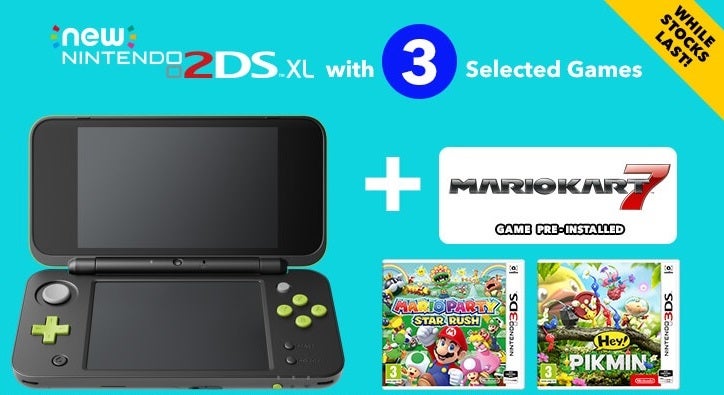 Included in the offer are both the Black and Lime Green console with Mario Kart 7 or the White and Lavender edition with Tomodachi Life. On top of that, you can add two more games from a handful of choices.
The first selection includes Mario Party: Star Rush, Miitopia, Kirby Battle Royale, Monster Hunter Stories or Poochy & Yoshi's Woolly World. The second pick is going to be much harder as you'll have to decide between the likes of Super Mario Maker, Mario & Luigi: Superstar Saga + Bowser's Minions, Professor Layton and the Miracle Mask or Fire Emblem Warriors. A few other lesser-known titles are up for grabs too.
Depending on the games you decide to go for, you'll be saving up to £74.98 off the usual price of buying all these items separately. So, while the 2DS XL isn't exactly Nintendo's upcoming handheld offering, it's incredibly cheap and there's a vast library of excellent games for you to dip into that should make any journeys or commutes fly by.
The Nintendo Store also has a few other exclusives and offers live right now. For example, you can get the Pokémon Sword and Pokémon Shield Dual Pack with exclusive SteelBook and starter figurine for £99.99. There's also a mix-n-match offer that'll get you three Nintendo-themed t-shirts for £25.
If the 2DS doesn't tempt you and you're looking to the future for your handheld gaming then be sure to read our guide to everything you need to know about the Nintendo Switch Lite over at Jelly Deals.