Nintendo announces portable-only Switch Lite, arriving September
Dock, Joy-Cons, kickstand gone.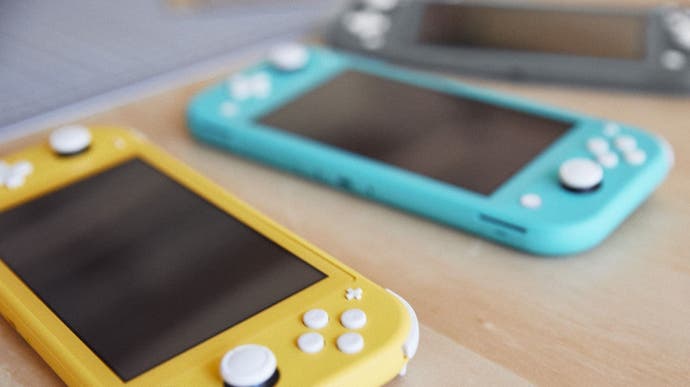 Following earlier reports that two new Switch models were on the way, Nintendo has finally confirmed one of those: the new portable-only Nintendo Switch Lite.
According to Nintendo, the Switch Lite is a "compact, lightweight console that's dedicated to handheld play". By dropping the original model's detachable Joy-Cons in favour of integrated controls (which, notably, swaps the standard Switch's left-hand buttons for a proper d-pad), the new offering is both slimmer, lighter, and features slightly better battery life.
It's due to arrive in stores on 20th September, and will cost $199.99 USD (around £159.76), compared to the original's $299.99 USD price tag (around £239.68).
So, what do you lose to get the price down to $199.99? Alongside the now-ditched Joy-Cons, the handheld-only console drops support for TV and tabletop modes, meaning you don't get a kickstand or a Switch Dock either.
In terms of game compatibility, Nintendo states the Switch Lite can play all games in the Switch library that support handheld mode - but games without handheld support can still be played by connecting wireless compatible controllers, which will be sold separately.
Further sacrifices include the lack of HD rumble and IR motion camera, while the size of the console (and its screen) is also reduced.
The regular Switch is 102mm high and 239mm long, while the Lite version is 91.1mm high by 208mm long. The touch screen, meanwhile, is 5.5" compared to the original's 6.2", and the slimmer size means the weight drops from 297g (398g with controllers attached) to 275g.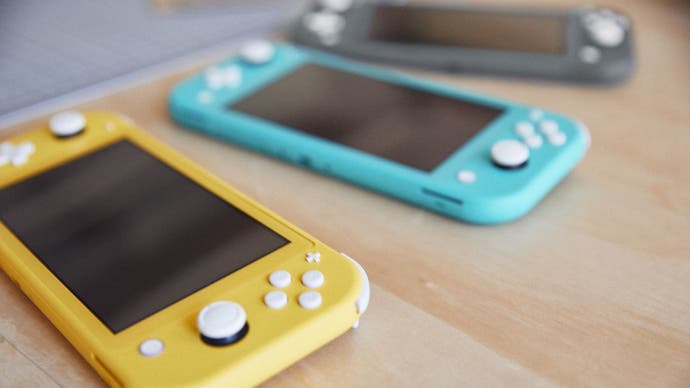 Lastly, Switch Lite's battery life is also marginally better than the original version, with the specs promising approximately 3-7 hours of play instead of 2.5-6.5 hours.
Most importantly of all, however, it comes in three snazzy standard colours: yellow, grey and turquoise. Or, if you don't fancy any of those, Nintendo of America has revealed a special light-grey Pokémon version which will be available from 8th November. Sadly, the special edition will not include a copy of Pokémon Sword or Shield (either bundled or pre-loaded).
You can see the Switch Lite in action in the trailer above, while the full specs can be found on Nintendo's website. Keep an eye on this page for further updates.