Flight Simulator Xbox release date: Everything we know about the console version so far
What to expect from the upcoming Xbox version of Microsoft Flight Simulator.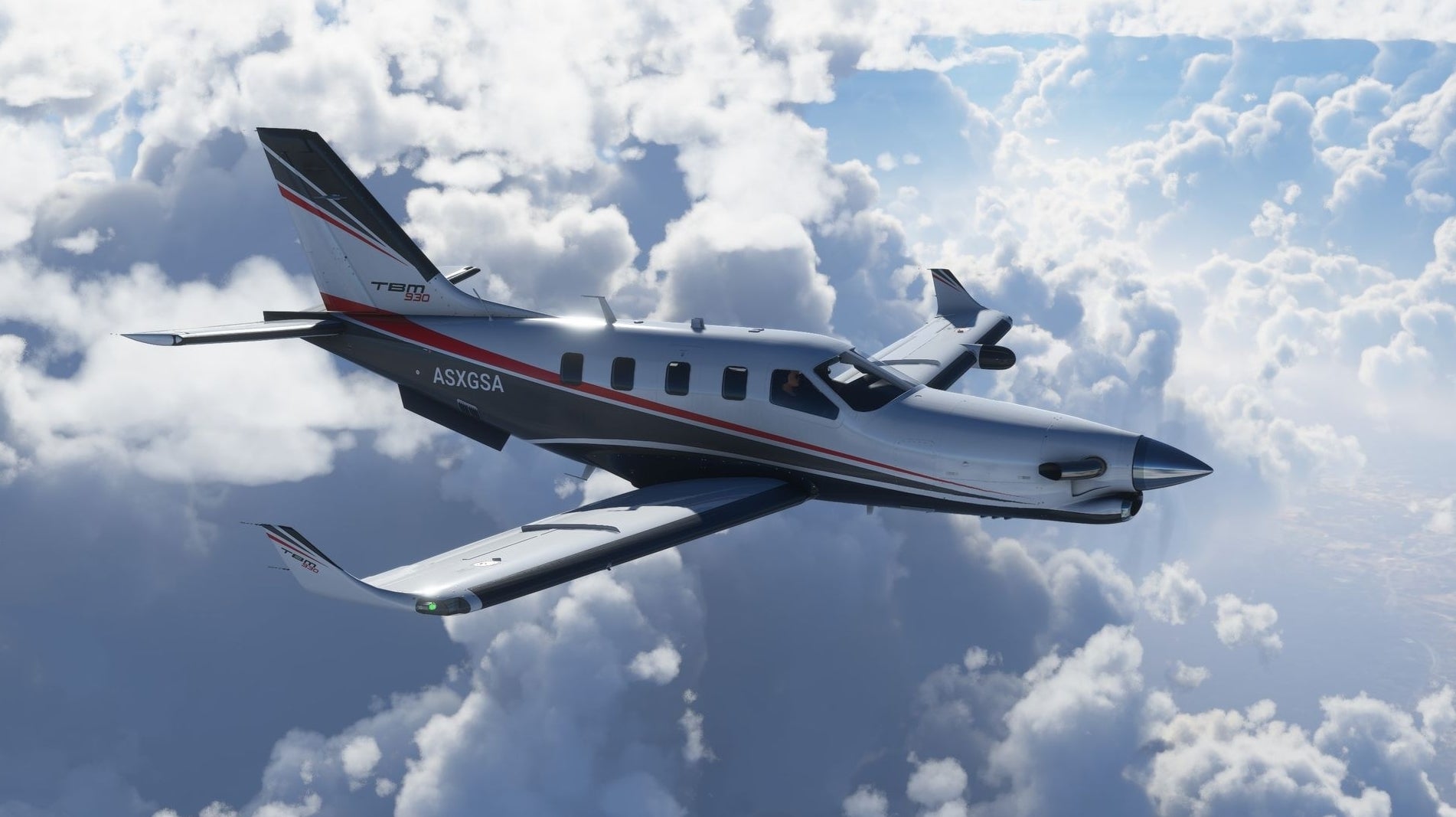 Flight Simulator is Microsoft's 2020 take on its long-running airborne sim series - and it's coming to Xbox consoles.
Releasing first on PC in August 2020 - including as part of your Xbox Game Pass subscription - an Xbox version of Flight Simulator was confirmed when Flight Simulator was first announced during Microsoft's 2019 E3 conference.
This page explains everything we know about the Xbox release of Flight Simulator so far - including what will be shared between the two versions.
On this page:
Microsoft Flight Simulator Xbox release date: What we know about the Flight Simulator release on Xbox consoles
While the PC version released on August 2020, the Xbox Series version of Flight Simulator has a release date of July 27th, 2021. And, like PC, it'll be available as part of Xbox Game Pass.
You can watch the console trailer, captured in real time at 4K on Xbox Series X, below:
The console version will offer "the same level of depth as the PC version", according to the official announcement, and have the same World Updates and themed DLC as the PC edition, as well as support for "additional peripherals" from third-party partners.
In terms of performance, the official Twitter account has confirmed a "base framerate" of 30 FPS, and with TVs that support VRR, the framerate able to go above 30FPS:
Base framerate will be 30 FPS. On TVs that support VRR, the framerate can go above 30 FPS

— Microsoft Flight Simulator (@MSFSofficial) June 13, 2021
Only the Xbox Series X and S versions were confirmed, despite a (now deleted) post on the official support website earlier in the year stating it was "coming to Xbox One at a later date", and that lead software engineer Martial Bossard originally explaining to Windows Central how development on the Xbox One version would benefit PC development.
"We are trying to have the best visuals on every single platform, and it's another layer of optimisation," he explained.
"By the way, the Xbox will help us to optimise the product, so it will also be a benefit for PC. There is nothing PC will lose from the Xbox. It's basically the opposite. We're doing the work to have a better experience on the Xbox family, then we will improve the PC version at the same time."
---
For those investigating their Flight Simulator options, we have a planes list and airport list for each launch edition, a list of Flight Simulator Achievements. Then, when you start playing, we have explainers on weather and liveries, multiplayer, using autopilot and sim rate, and how to use the game's equivalent of photo mode with Active Pause.
---
Will the Xbox version of Flight Simulator share Achievements or progress with the PC version?
Though there have been few specifics of what the Xbox version of Flight Simulator will feature, Microsoft has confirmed it will be an Xbox Play Anywhere title, the "initiative by Microsoft to combine platforms of gaming, letting Xbox gamers play on PC with any first-party Microsoft Studios published game that is digitally purchased and vice versa".
This means purchasing it once on PC (via the Microsoft Store, not Steam) will grant you an Xbox One version at no cost.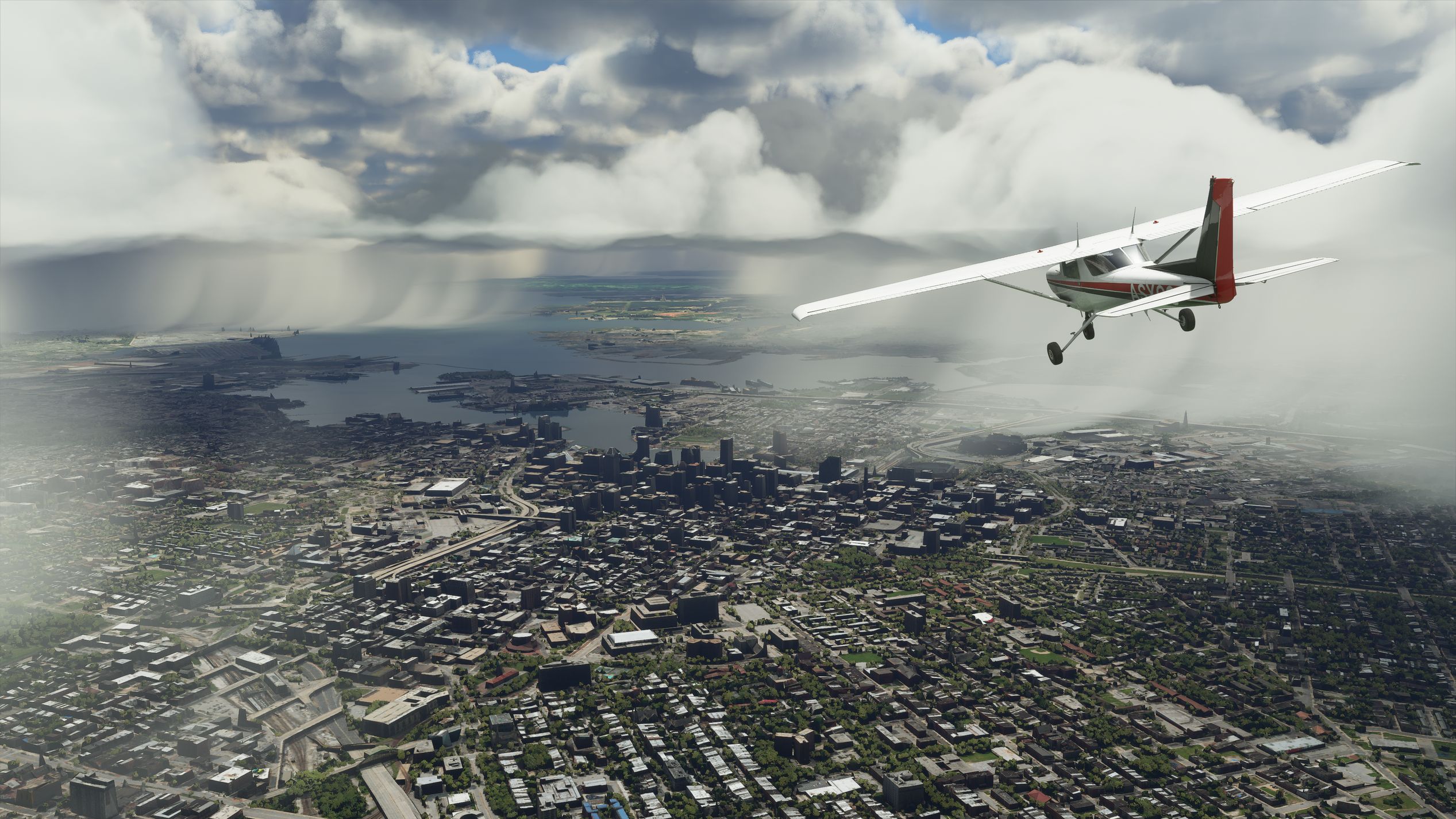 Meanwhile, the Xbox One and PC versions will also share Achievement lists - there won't be separate listings.
All this suggests the two versions are one and the same, and are likely to share progress between the two - but of course, without an announcement saying as such, there is no confirmation as yet.
Until then, the PC version supports the use of an Xbox controller - allowing you to get a taste of the console experience for those who prefer to play with that control scheme.
If you are, then learn about the Flight Simulator specs before you get downloading.