Flight Simulator autopilot explained: How to activate AI Control and autopilot controls explained
How to hand over your flight if you need a breather.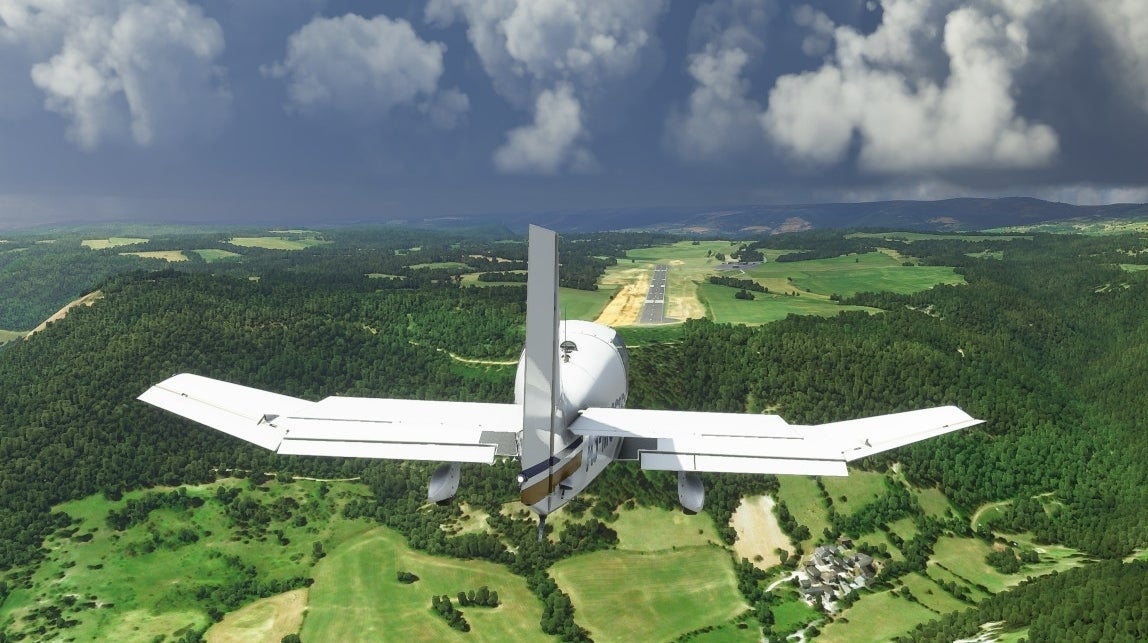 Flight Simulator's autopilot is one of many features you can take advantage of in the 2020 simulation game.
Regardless of your plane, you can hand control over your co-pilot for as little or as long as you need with AI Control.
This useful if you want to adjust the weather or play around with different camera views without interrupting your flight.
However, for those planes which do have autopilot, there is a quick way to enable that too - and since using autopilot for an extended period is a requirement for one Flight Simulator Achievement, it's worth learning how to do.
On this page:
How to use 'autopilot' with AI Control in Flight Simulator
For a quick and easy way to have the plane controlled for you in an autopilot-style setting in Flight Simulator, you need to find the AI Control setting within the toolbar.
To do this, go to the toolbar at the top of the screen - on Xbox this appears by clicking in the left stick - then select AI Control.
Within this window are three settings - Checklist Assist, Manage Radio Comms, and Control Aircraft. Selecting this last one will turn on autopilot, handing over control to your co-pilot.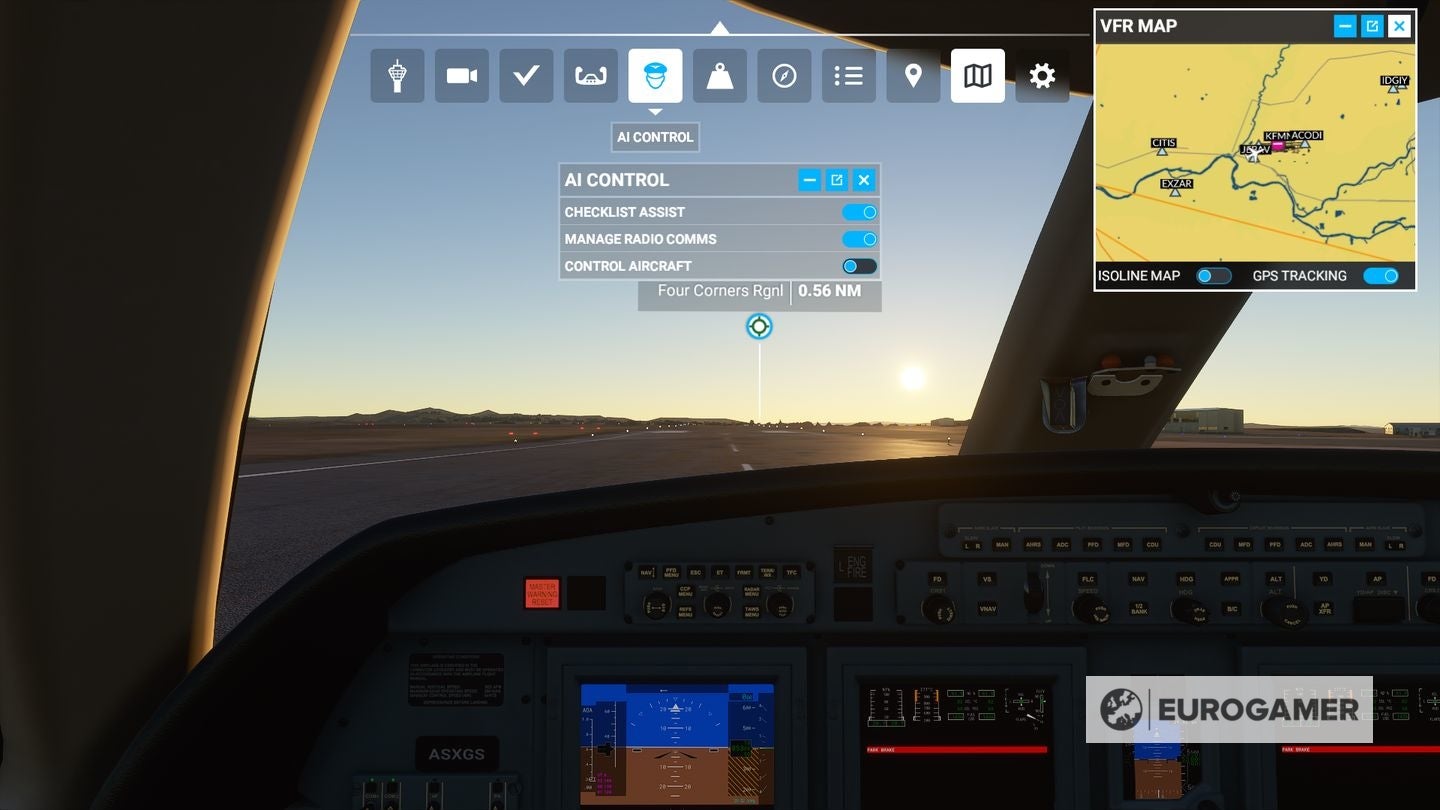 This will see you resume the flight plan you originally set out - useful if you are lost, or are having difficulty handling the plane during rough weather.
This is a useful aid for beginners in a tight spot, but if you fancy having Flight Simulator's stunning views open in a window or second monitor, it could be the perfect screensaver.
---
For those investigating their Flight Simulator options, we have a planes list and airport list for each launch edition, a list of Flight Simulator Achievements. Then, when you start playing, we have explainers on weather and liveries, multiplayer, using autopilot and sim rate, and how to use the game's equivalent of photo mode with Active Pause.
---
Autopilot controls in in Flight Simulator
As well as the simplified autopilot in AI Control as described above, there are a number of keyboard shortcuts which allow you to enable the plane's actual autopilot settings - if it has one, of course.
Here are Flight Simulator's default autopilot keyboard shortcuts:
Autopilot On - ALT + Z
Autopilot Off - SHIFT + ALT + Z
Autopilot Airspeed Hold - ALT + R
Decrease Autopilot Reference Altitude - CTRL + PGDOWN
Increase Autopilot Reference Altitude - CTRL + PGUP
Toggle Autopilot Approach Hold - CTRL + A
Toggle Autopilot Attitude Hold - CTRL + T
Toggle Autopilot Localizer Hold - CTRL + O
Toggle Autopilot Mach Hold - CTRL + M
Toggle Autopilot Master - Z
Autopilot N1 Hold - CTRL + S
Decrease Autopilot N1 Reference - CTRL + END
Increase Autopilot N1 Reference - CTRL + HOME
Autopilot NAV1 Hold - CTRL + N
Decrease Autopilot Reference Airspeed - SHIFT + CTRL + DEL
Increase Autopilot Reference Airspeed - SHIFT + CTRL + INSERT
Decrease Autopilot Reference Vs - CTRL + END
Increase Autopilot Reference Vs - CTRL + HOME
Toggle Autopilot Wind Leveller - CTRL + V
Final note - using AI Control and autopilot isn't fool proof. The known issues on Steam at launch notes "autopilot may struggle with altitude and speed targets", and in our experience, the AI Control has a tenancy to ignore speed warnings.
For example, when we had AI Control enabled when taking off from Monument Valley airport, it couldn't make it over the mountains safely. Ultimately, though AI Control is still a useful tool, be aware of some minor issues until later patches arrive.