FIFA 14 demo release date announced
Co-op Seasons mode unveiled.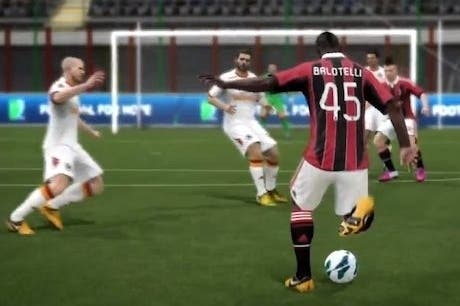 The FIFA 14 demo releases on PC and Xbox 360 on 10th September worldwide, and on PlayStation 3 on 11th September in Europe and on 10th September in North America, EA Sports has announced.
FIFA developer David Rutter took to the stage at Gamescom today to unveil new mode Co-op Seasons, which works like the established Seasons mode, except you can play with a friend online against two other friends in 2v2 ranked online play, climbing up to division one.
Elsewhere, Match Day has expanded to Seasons and Co-op Seasons, so you're connected to real world football as you play. Expect injuries, suspensions and player form changing throughout the season based on real events.
Rutter also discussed the PlayStation 4 and Xbox One versions of the game, which benefit from the Ignite Engine. On next-gen consoles there are "emotional pre-match ceremonies" and a new feature called Match Flow. This lets players interact with sideline characters such as ball boys so they can get the ball back into play as the clock winds down. You can also watch player positioning prior to corners or free kicks.
The in-game Director works with 121 different broadcast cameras outside the stadium and positioned around the pitch, each following star players.