Fanatical's Anthology Awesome bundle offers 15 games for £2.69
Includes System Shock 2, Kingdom Rush and more.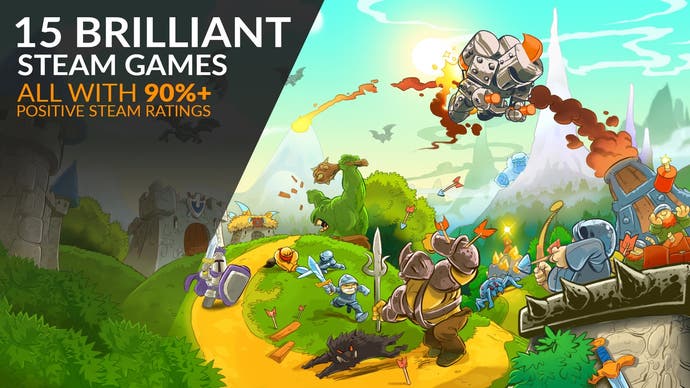 Fanatical, the online PC game retailer which you may remember was previously named Bundle Stars, is offering a bundle of 15 Steam games for a bargain-basement price of £2.69 / $2.99 right now.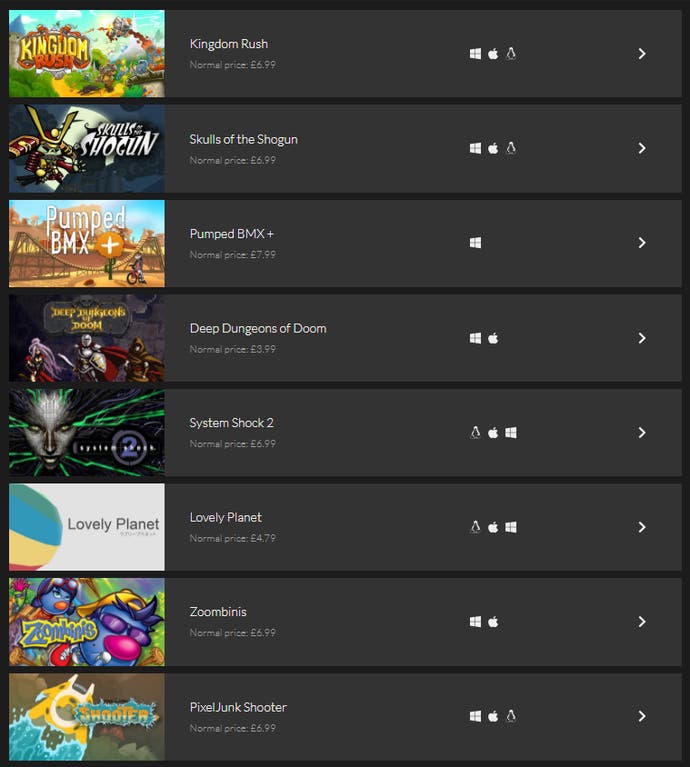 Each game selected for this bundle currently holds a Steam rating of 90 per cent approval or above - which presumably justifies the word 'awesome' in the bundle title - and the range covers everything from tower defence to old-school action-RPGs. Picking up this bundle reportedly saves you a massive 97 per cent off the cost of buying each game individually.
Perhaps the most noteworthy inclusion to this bundle is System Shock 2, arguably one of the best action-RPGs ever made and progenitor of the BioShock franchise. With System Shock 3 and a remake of the first game on the cards (and hopefully not getting cancelled any time soon), it might be a good time to jump in and see what all this SHODAN business is about.
Also featured is the wildly addictive tower defence game Kingdom Rush, which I hesitantly admit I have spent an obscene number of hours playing through. While my time with the game was spent on mobile, I can only imagine the PC port of the game maintains the same lure. Do with that what you will.
Skulls of the Shogun also gets a mention here - a turn-based strategy game with a slick art-style and frenetic, arcade-style gameplay. It's a blend of traditional turn-based strategy games and arcade fighters, all with a charming, cartoonish aesthetic. You'll also find the original PixelJunk Shooter in amongst your box o' Steam keys here, which gives players the chance to pilot a bizarrely manoeuvrable ship around a series of caves in order to save trapped scientists.
Those are a few of the titles on offer, but feel free to head over to Fanatical and check out the whole lot and see if it might be your thing.
Failing that, you are welcome to stop by Jelly Deals and check out the rest of today's best deals - including discounted LEGO Star Wars sets, a 4TB external hard drive for £62, a Mad Catz PS4 fight stick reduced to £28, and more. You'll also find a recently published D&D beginner's guide, and roundups of the best noise cancelling headphones, best role playing games and more.