Fallout 4 is real and it's being revealed tomorrow
UPDATE: First trailer released. PC, PS4 and Xbox One confirmed. Set in Boston.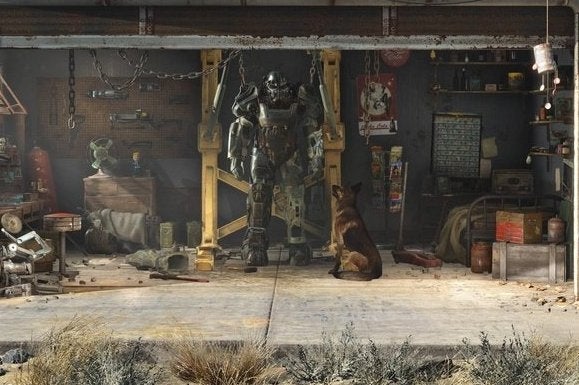 UPDATE 15.00 03/06/2015: The first Fallout 4 trailer has been released. Watch it below.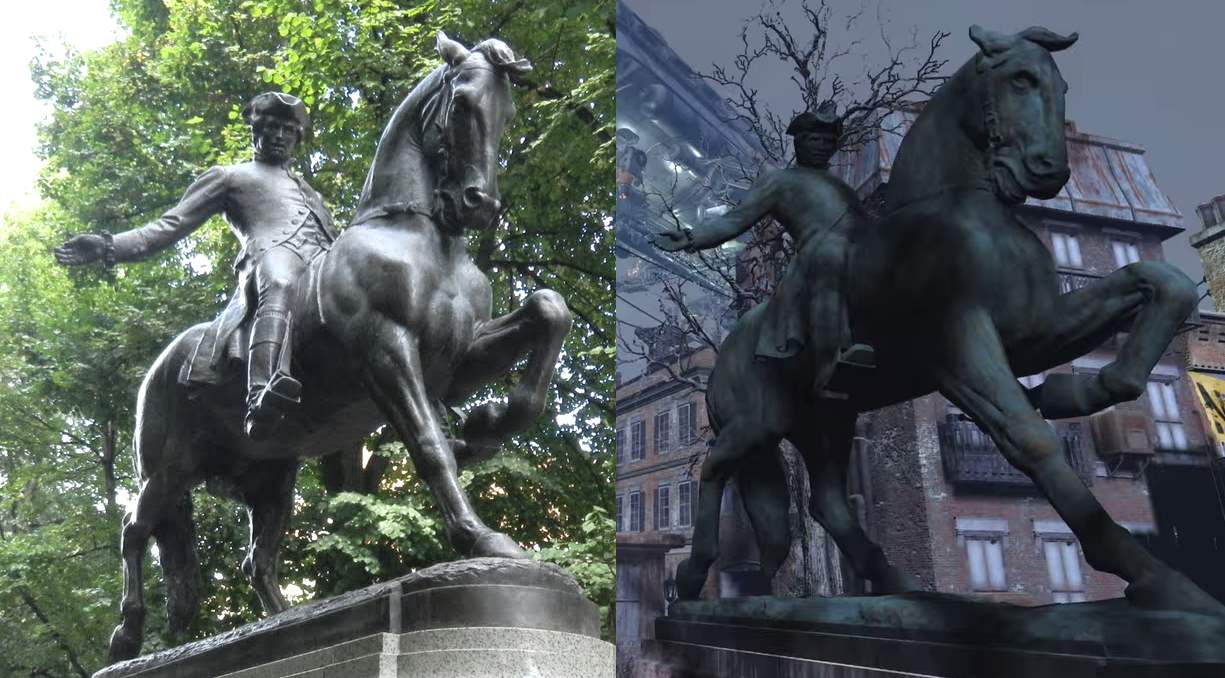 Bethesda said the trailer was created in-game at developer Bethesda Game Studios. Full details will be unveiled on 14th June during Bethesda's E3 showcase event.
The trailer confirms a long-standing rumour that Fallout 4 is set in Boston, Massachusetts. We see post-apocalyptic versions of the Massachusetts State House, the Paul Revere statue (comparison, right), the Bunker Hill Monument and the USS Constitution, the latter of which appears to have been converted into an airship. It's hard to tell in which time period Fallout 4 is set, however.
While we don't have a release date yet, we know Fallout 4 is being developed for PC, PlayStation 4 and Xbox One by Bethesda Game Studios under the direction of Todd Howard. It's the first title from the studio since the 2011 release of The Elder Scrolls 5: Skyrim.
"We know what this game means to everyone," Howard said. "The time and technology have allowed us to be more ambitious than ever. We've never been more excited about a game, and we can't wait to share it."
UPDATE 03/06/2015: The official Fallout website (now pulled) confirms Fallout 4 is due out for PC, PlayStation 4 and Xbox One with the tagline "welcome home".
The site includes a place-holder for a video that is set to private - it should unlock at 3pm UK time.
But we do get the image, below, which shows what looks like a workshop packed with Fallout-related props. Will this be the player's home base throughout the game?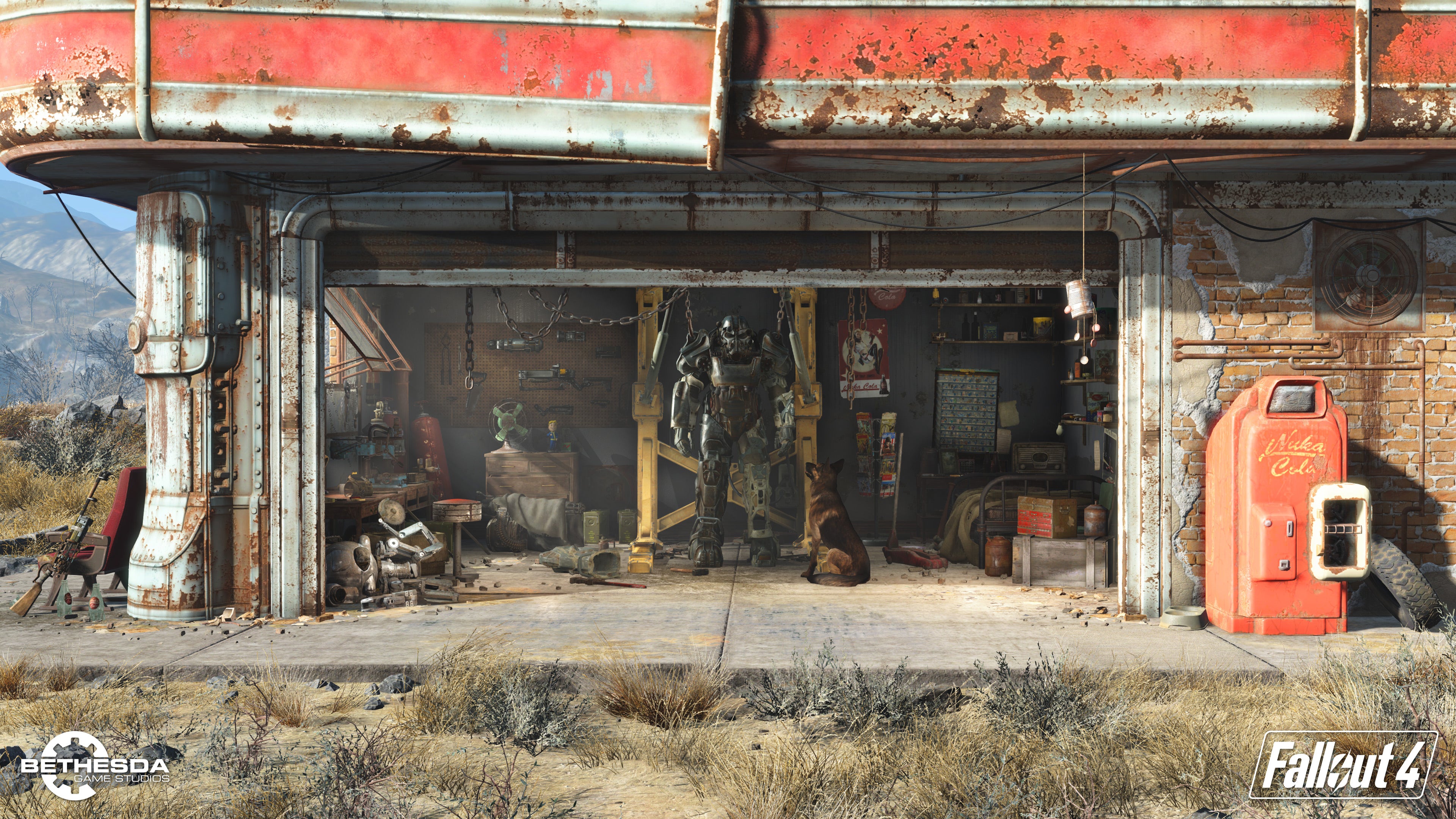 There's also an image relating to pre-ordering the game, as you'd expect, but the shop links don't work yet.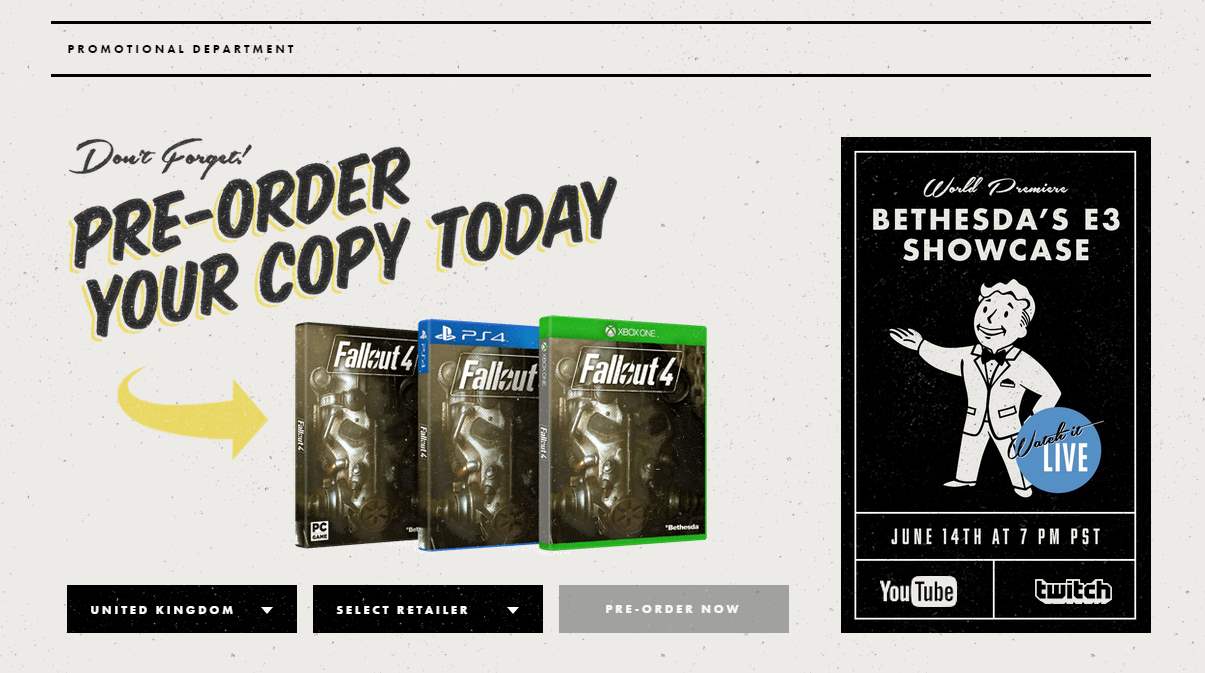 Watch the trailer here from 3pm.
UPDATE 2/6/15 5.30pm: Hidden within the Fallout 4 teaser site source code is a hidden error code that references Fallout 3 character Masterbrain.
The robotic Vault-Tec Corporation creation is likely only being referenced as an Easter egg, but perhaps there's more to it?
"PA system failure has occured," the website code reads. "Shutdown of the Masterbrain has been authorised and all sensitive materials have been removed for security purposes. Please attempt re-access. Have a pleasant day."

ORIGINAL STORY 2/6/15 3.45pm: This is not a drill: Bethesda has launched a countdown site for the reveal of Fallout 4.
The big announcement will happen tomorrow at 3pm UK time.
You can find the clock at fallout.bethesda.com.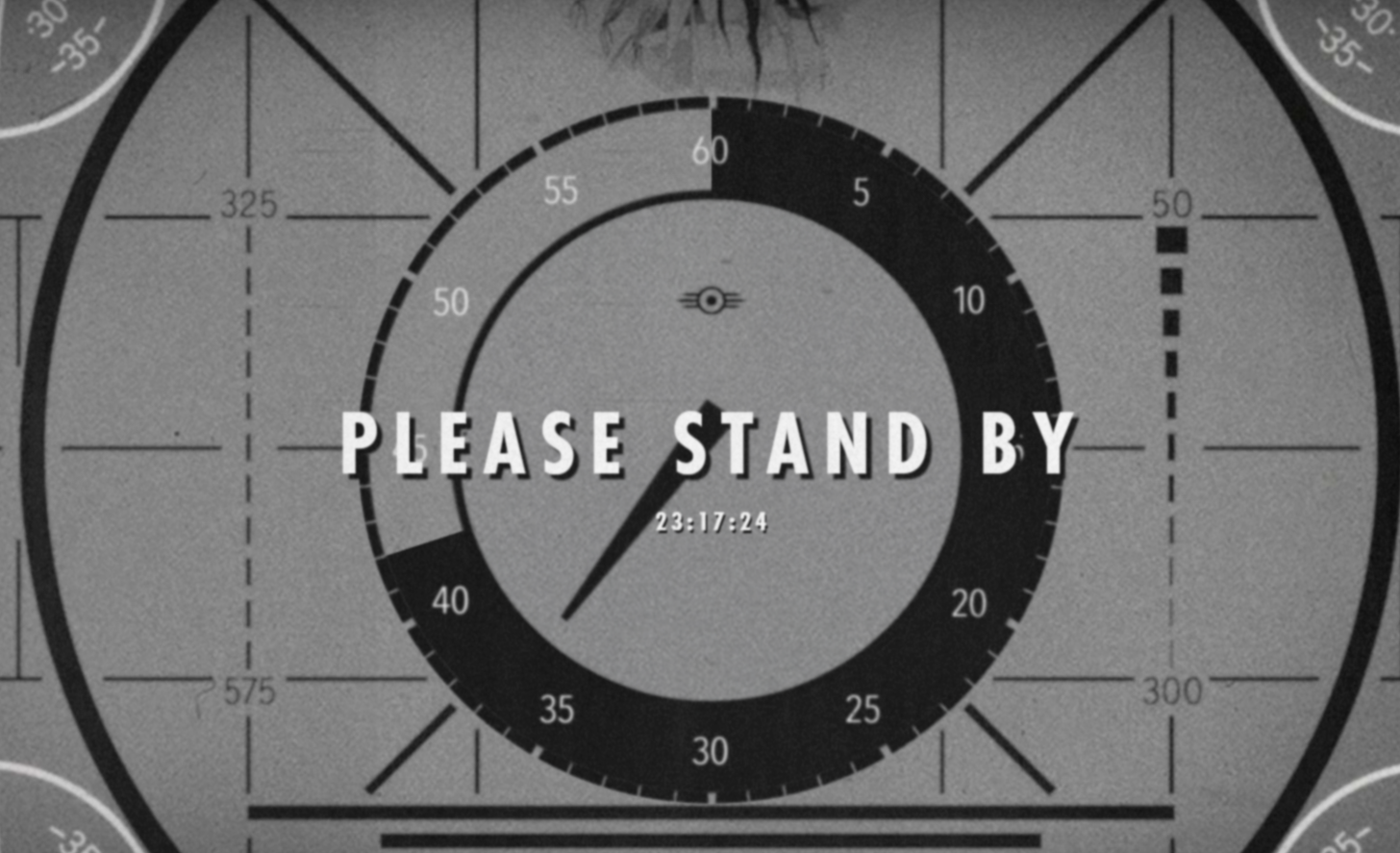 It has been a long wait for news, but tomorrow we expect to see a glimpse of the game before a full unveiling during Bethesda's first ever E3 conference which is set to take place in Hollywood on Sunday, 14th June 2015.
Details on Fallout 4 - if it does indeed end up being called that - are thin on the ground. The most substantial leak to date suggested that it would be set in a post-apocalypse version of Boston and the surrounding area.
Scripts, character descriptions and references to numerous locations in the series were spotted. The leak also suggested that Fallout 4 will have a voiced main character, with both male and female options available.
Locations mentioned include the Commonwealth, the Fallout universe's version of Massachusetts, and the Institute, the post-apocalyptic rendition of MIT after years of rot have tarnished the M and the T away.
This leak dates back to late 2013, and it was during 2013 that Bethesda moved on from supporting Skyrim with post-release content to solely focusing on its "next project", presumed by most to be the next chapter in its Fallout series.
But that's not to say that the game has only been in development for two years. Sections of the studio had already been working in pre-production on the project for some time. And at an idea stage at least, Bethesda has been talking about Fallout 4 for far longer.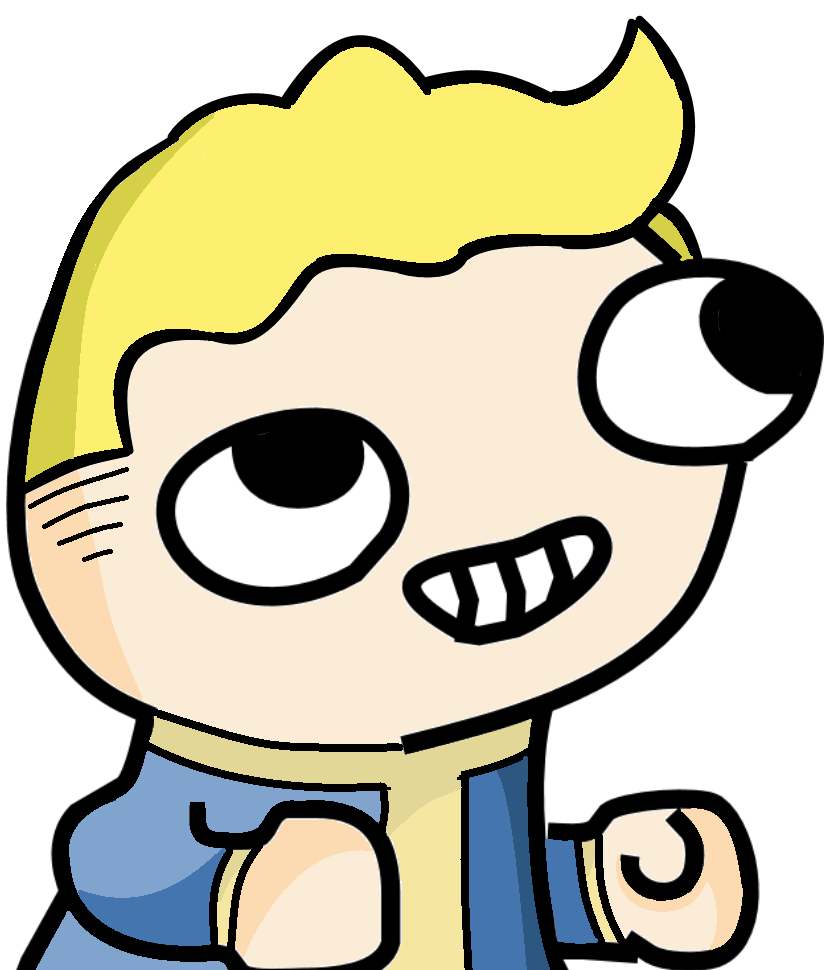 Last January another tease saw the voice actor for Three Dog, host of Fallout 3's Galaxy News Radio, suggest that his character would reprise his role in a future game.
Other Fallout 4 "leaks" have turned out to be hoaxes created by some of the series' particularly dedicated fans. Trademark applications have been faked on several occasions, while one elaborate website teaser attempt was designed to "force Bethesda's hand" and get the game confirmed earlier.
And finally, something to chew over while we wait for tomorrow afternoon. This time last year Eurogamer interviewed Fallout: New Vegas' lead designer Josh Sawyer and asked him what he wanted to see in Fallout 4.
"Fallout games are best when the choices are - and this applies to role-playing games in general, but Fallout is a more desperate world - more agonising," Sawyer explained.
"They feel more appropriate to the post-apocalyptic genre. So I hope that whatever twists and turns the story takes, it's more nuanced than a black-and-white choice."
Read the full interview here, and join us at 3pm tomorrow for your first look at Fallout 4.