Skyrim team moving on to "our next major project", presumably Fallout 4
UPDATE: Bethesda confirms no more Skyrim DLC will be made.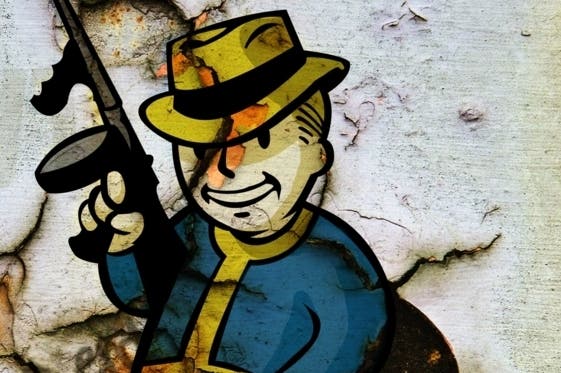 UPDATE: Bethesda has confirmed what we suspected: no more Skyrim downloadable content will be made.
"For those asking, yes, today's thanks/farewell Skyrim post does mean there is no more DLC coming," Bethesda marketing boss Pete Hines tweeted.
ORIGINAL STORY: Bethesda Game Studios has moved wholesale onto "our next major project", which is presumably Fallout 4, and left Skyrim behind.
Minor updates to Skyrim will still trickle in, but meaty additions like DLC will cease.
"For the last year and a half we've been working on new content for Skyrim, from the game updates, Creation Kit, Steam Workshop, Kinect support, to DLCs," wrote Bethesda Game Studios. "Parts of our team have also been in pre-production on our next major project, and that game is at the point where it requires the studio's full attention to make it our biggest and best work yet."
Bethesda hasn't announced or mentioned Fallout 4, but has always fully intended to make more than one game - Fallout 3 - in the series (Fallout: New Vegas was made by Obsidian).
Fallout 3, like Skyrim, sold by the bucket load too, so there's every incentive for Bethesda to carry the series on.
There was even a brief tease in January this year when the actor who played Three Dog in Fallout 3 tweeted that fans may not have seen the end of his character.
How long development of Bethesda Game Studios' next game will take remains to be seen. There were two-and-a-half years between Oblivion (March 2006) and Fallout 3 (October 2008), and three years between Fallout 3 and Skyrim (November 2011). Could Bethesda be planning an autumn 2014 launch?
Whichever year Fallout 4 ends up coming out, it will almost certainly be a PC and next-generation console release.