Ex-Last Guardian producer wants to create Facebook's first masterpiece
Yoshifusa Hayama on why he left Sony behind.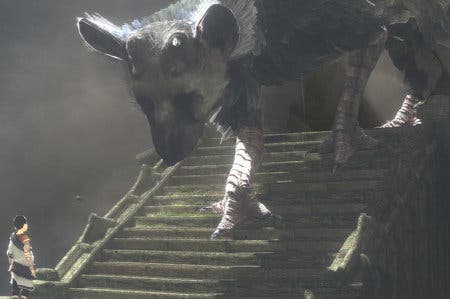 Yoshifusa Hayama, the man who recently left behind development of The Last Guardian to join London social games developer Bossa Studios has explained why he made the move - and how he wants to create Facebook's first masterpiece game.
Hayama, a veteran of the industry who worked at Sega's AM2 where he lent his hand to Virtua Fighter 3, F355 Challenge as well as designing the QTE sequences in the fondly-remembered Shenmue before moving on to Square and then Sumo, left Sony Computer Entertainment in August, with the departure going public earlier this week.
His departure sent ripples across the gaming community, and Hayama acknowledged the low esteem with which social gaming is held by many core gamers. "The problem is there's no game that everyone loves," he said in a roundtable discussion held by Bossa Studios in London yesterday, "We need a masterpiece in Facebook - and that's my goal."
Hayama later told Eurogamer that the disquiet that met the announcement was similar to that made when he turned his back on developing arcade games in the nineties to work on console.
"When I started making console games it was the same feeling," Hayama said, "The entertainment industry is simple - the film industry is the same. No-one cared about video, but now it's all about DVD and Blu-ray. Markets always change - and I just don't want to join after the markets change."
"The market is growing up," he continued, "It's just a matter of software. It's getting better, but we need that masterpiece."
Hayama was unable to reveal the status of PlayStation 3 exclusive The Last Guardian - due out in 2012 - upon his departure in August, but was keen to point out how strong the team behind the much delayed game are. "It's a great team," he said, "I still miss them and they're really nice people. I miss them and I miss everyone, and it's one of the greatest teams I've worked with."
As revealed by Eurogamer, Team Ico chief Fumito Ueda has left Sony and is completing work on The Last Guardian on a contract basis. Once done, he will pursue personal projects.
Hayama's new outfit, Bossa Studios, was founded in late 2010 by former Playfish and Jagex employee Henrqiue Olifiers and Roberta Lucca, and its first game, Monstermind, launched earlier this year.