Another wave of Gen 3 creatures added to Pokémon Go
Catch 'em before they're Aggron.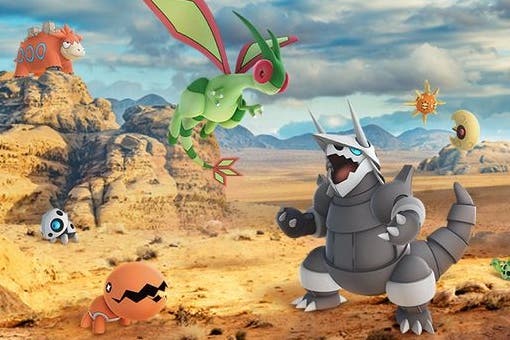 Pokémon Go is adding another set of Gen 3 creatures in an update today.
23 additional Pokémon from Ruby and Sapphire will be available, including Whismu, Aggron, Trapinch, and Cacnea, as seen in the following promotional image.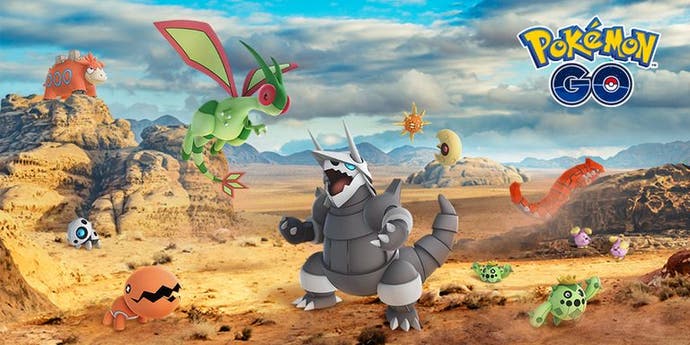 It's the fourth wave of creatures since the debut of Gen 3 over Halloween last year. It was followed by two updates in December, the latter of which also introduced the elusive Gen 2 creature Delibird.
The update comes days after Pokémon Go's first Community Day, which saw increased Pikachu spawns over a short period, each with the move Surf and a higher chance of being a shiny. The next event will focus on Dratini.
If you want to know which Gen 3 creatures have made it in the game so far, our Gen 3 Pokémon list page can help.