EA talks Star Wars: Squadrons' switchable ship components and customisation options
Dashboard figures! Exterior paint jobs! More!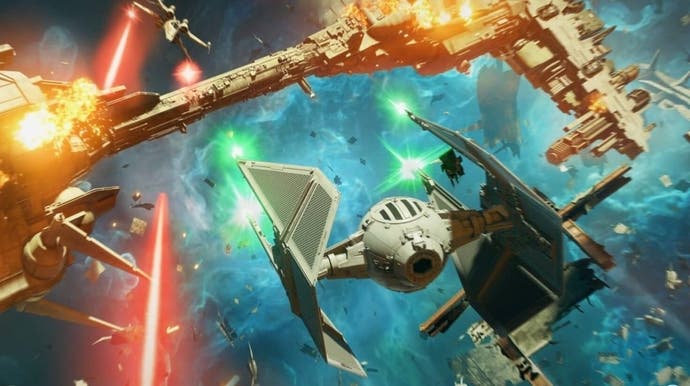 If you're a space pilot (and I realise many of you are probably not) that likes to add your own personal touch, then Star Wars: Squadrons has you covered, bringing switchable components and customisation options that EA has now detailed more thoroughly in a new blog post.
Components, as far as Squadrons is concerned, are unlockable elements that can be slapped onto your starfighter in order to alter its functionality in, as EA puts it, "subtle or radical ways". Hulls or shields can be fine-tuned to impact a ship's defensive capabilities, for instance, while players might opt to equip primary weapons with higher rates of fire, or the likes of torpedoes, bombs, and mines for support in combat.
In total, players have access to seven available component slots, enabling them to tweak and change their primary weapons, two auxiliary weapons, and countermeasures (all these are known as active components), as well their hull, engines, and shield (passive components) - although the latter slot is not featured on ships without shield generators.
EA notes that players will be able to save their preferred component configurations as load outs, ensuing their ships are ready to tackle a range of different combat situations.
In addition to the customisable core functionality offered by components, Star Wars: Squadrons also features cosmetic customisation options, intended for those that like to make their swooping death machines feel a little more personal, including some lovely knick-knacks - such as a galaxy hologram and storm trooper helmet - to slap on a ship's dashboard.
Additionally, there are hull paint jobs and decals for ship exteriors, plus a range of customisation options for pilots, including various heads, full-body flight suits, torso apparel, legwear, helmets, and gloves. Notably, customisation is only present in Squadrons' multiplayer mode - meaning you'll need to settle for the traditional Star Wars aesthetic in single-player.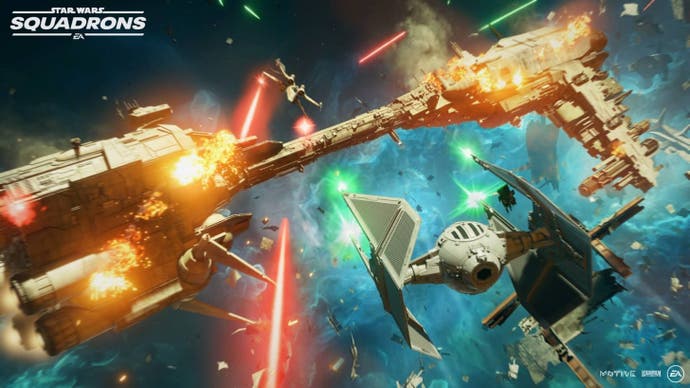 Cosmetics will predominantly be unlocked using in-game Glory points (EA previously announced there'll be no microtransactions in Squadrons), and traditionalists hankering for old-school authenticity will have the option to entirely disable cosmetics, meaning other starfighters appear in their default states so as to maintain the franchise's classic looks.
You'll find several hundred more words on Star Wars: Squadrons' components and customisation options in EA's latest blog, and there's still plenty of time to mull over your design plans given the game doesn't arrive on Xbox One, PS4, and PC until 2nd October.