Star Wars: Squadrons is getting B-Wings and TIE Defenders in December
Custom matches and new map also incoming.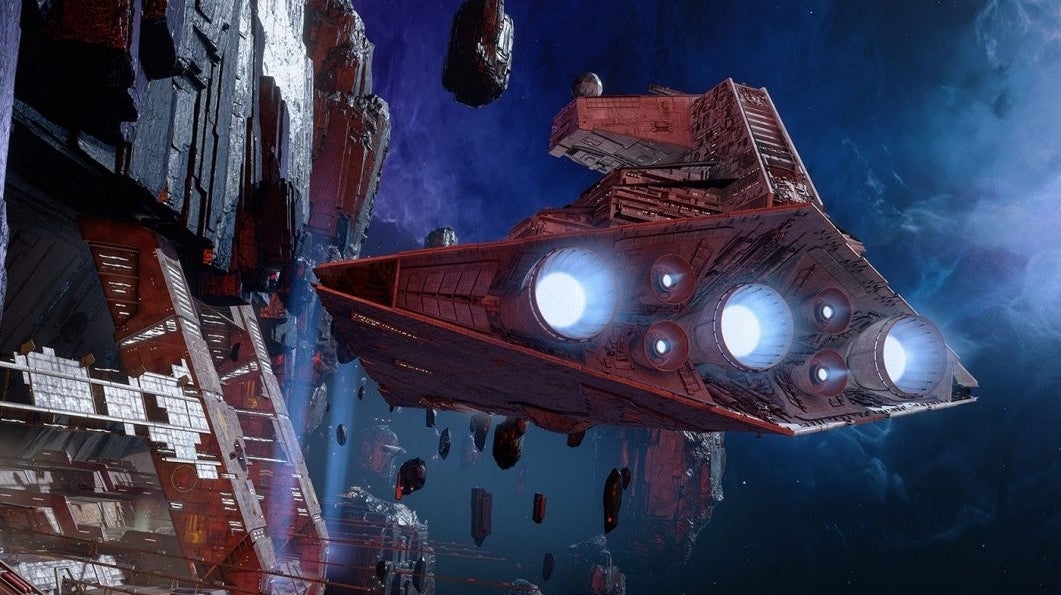 Star War: Squadrons will be getting a pleasant helping of post-launch content after all, despite EA assertions to the contrary prior to release, and the publisher has now revealed it's prepping two juicy content updates for November and December, introducing, among other things, B-Wings and TIE Defenders to the multiplayer game.
We've seen EA deviating from its no-post-launch-content plans once already, of course, in the form of Mandalorian-themed cosmetics to celebrate the TV show's second season; EA's next additions, however, will be significantly meatier, beginning with a new update next Wednesday, 25th November.
This one starts by reworking Squadron's single-player Fostar Haven map for multiplayer skirmishes, and will be available in Fleet Battles and Dogfight modes. "Set in a remote, lawless area of space under the light of twin stars," explains EA, "this map has been updated from its story mode counterpart to provide a new experience that should fit well with the other six maps." Its action plays out across both crowded dockyards and open space.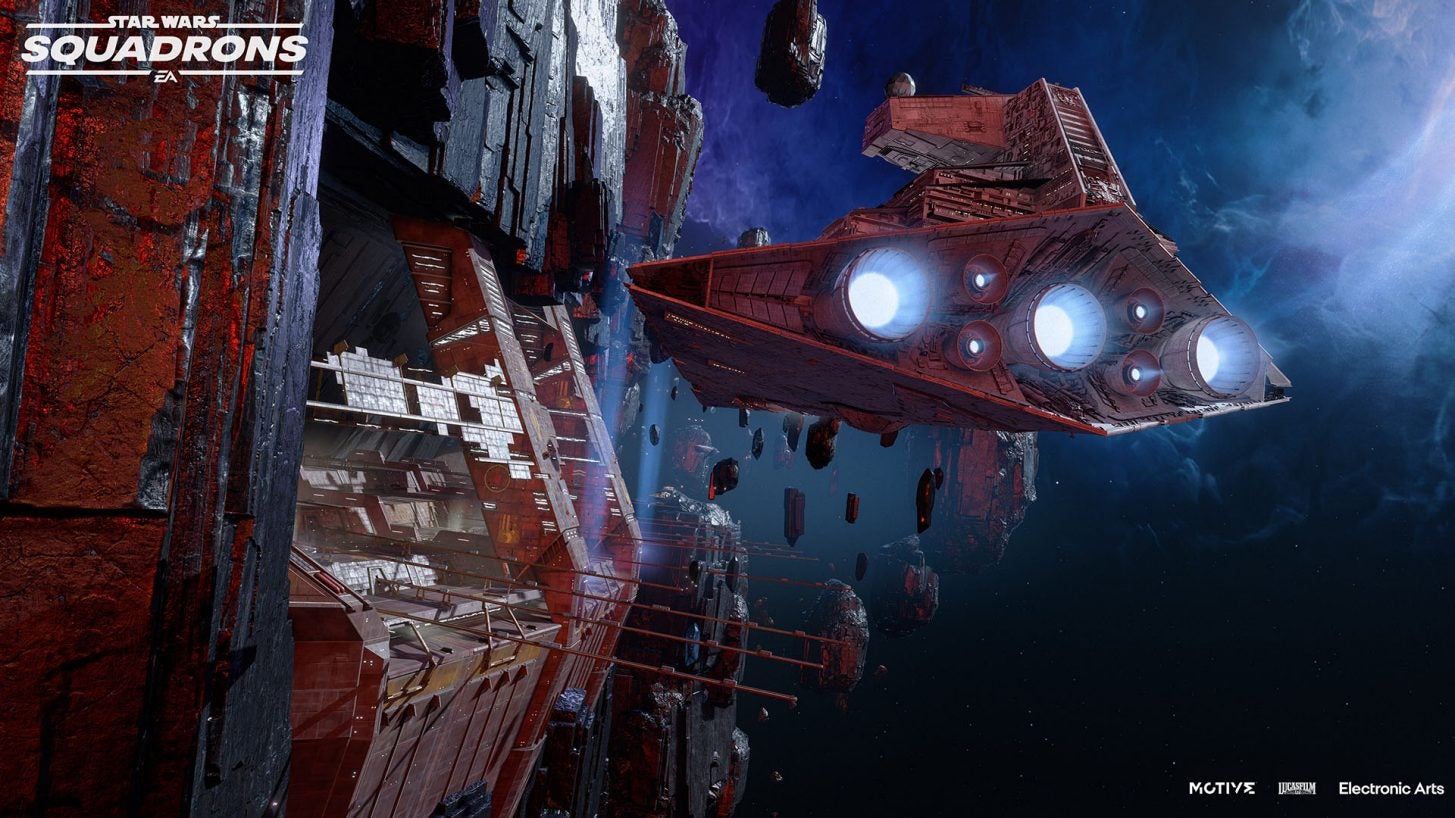 EA is also introducing four new ship components as part of its November update, granting Fighters and Bombers access to the Boost Extension Kit, which provides a rechargeable full boost, while Interceptors and Fighters get the new Ion Rockets, said to be useful against capital ships and flagships. These move at half the speed of standard rockets, but can be used at the same time as other components.
Bombers and Fighters get the Prototype Piercing Torpedoes, which do less damage than others of their class but can puncture capital ship and flagship shields, and the U-wing and TIE reaper will gain access to the the Anti-Material Rocket Turret. "Though this turret doesn't target enemy starfighters," explains EA, "it's very well poised to take on flagship subsystems, capital ships, and even turrets and other deployables from enemy support ships."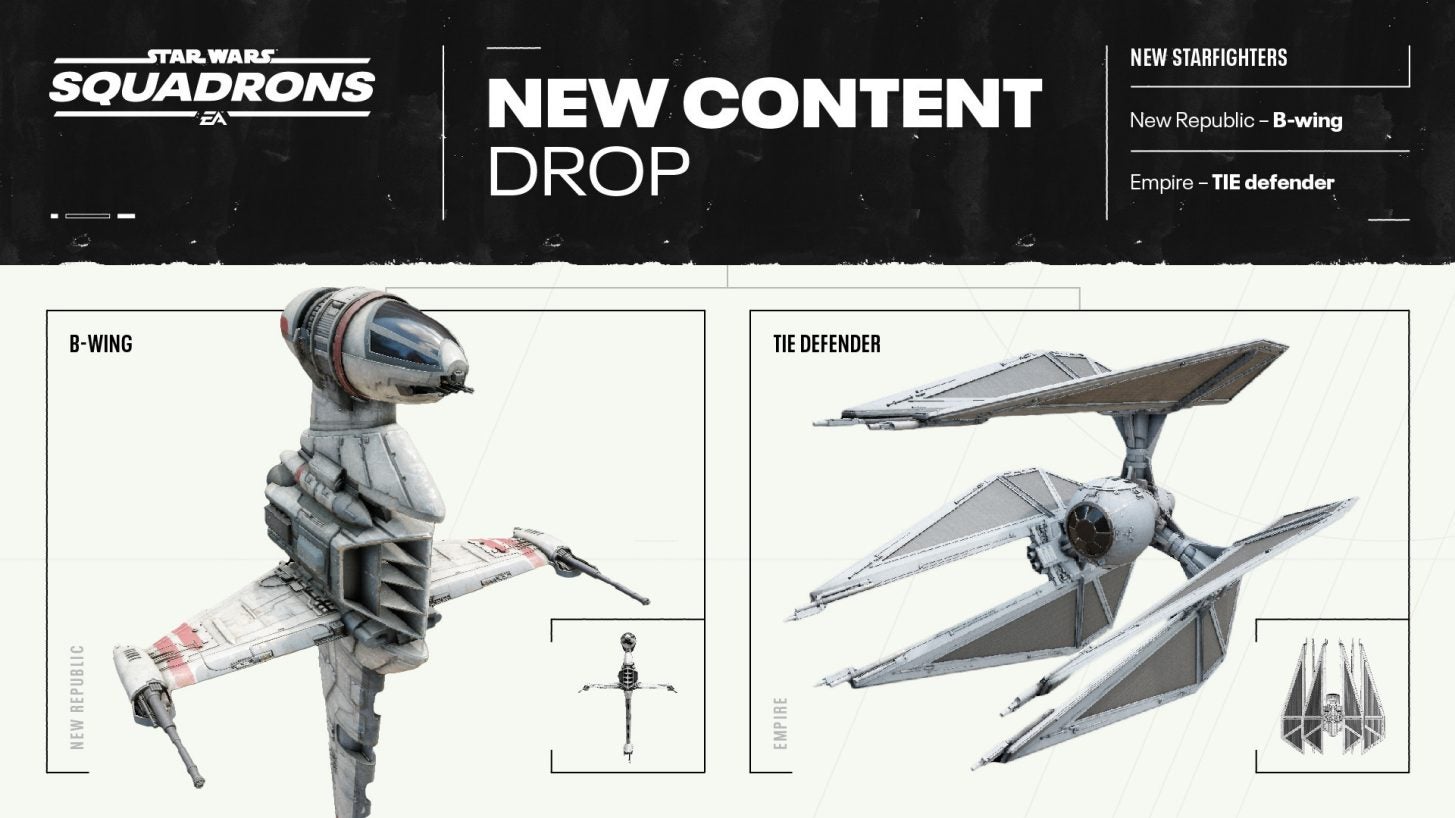 It's arguably the December update - described as "a nice, final thank you gift for the holidays" - that'll draw the most crowds, however, with its introduction of one new starfighter each for the New Republic and Galactic Empire: B-Wings and TIE Defenders.
"These two starfighters are as powerful as they are iconic, though understandably balanced out for the purposes of the game," says EA, "The B-wing will be categorised as a Bomber-class starfighter and the TIE defender will be a Fighter, each being able to use the components relevant to their faction and class, but they'll also come with their own unique aspects in line with what you'd expect from them, such as the B-wing with its gyro-cockpit and swivelling wings and the TIE defender with its shields."
Finally, December's update will introduce two-team custom matches and a custom match browser, enabling one to five players per side to battle it out across Squadron's seven maps in Dogfight and Fleet Battles modes. EA notes players can fiddle with a variety of restrictions and modifiers, adjusting everything from hull/shield/damage values to capital ship health.
You'll find additional details on Star Wars: Squadrons' two new updates over on EA's website.