Dragon's Dogma expansion Dark Arisen out on 26th April
It's a full game that includes the original game and costs £20.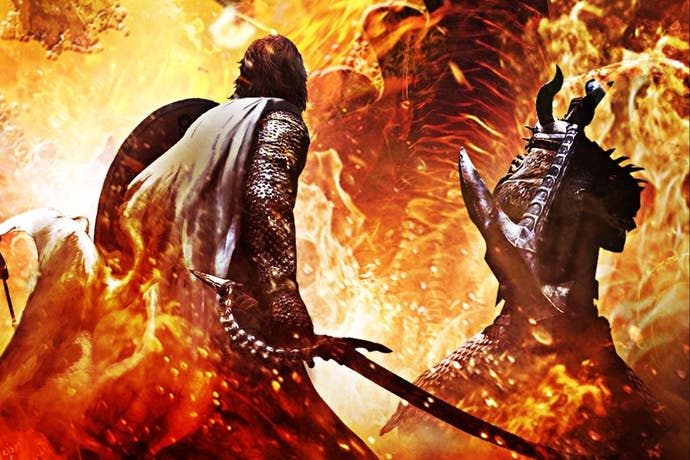 Dragon's Dogma expansion Dark Arisen arrives 26th April in Europe, Capcom has announced.
It's a standalone game that contains loads of new stuff as well as the original, full, Dragon's Dogma game.
Dark Arisen will cost £20, and will be released on and as a download on PS3 and Xbox 360. (On PS3 it will be a simultaneous box and digital release; on Xbox 360 the disc will come first at the Games on Demand version "in the summer".)
The new stuff:
A huge new underground realm populated by more than 25 new enemies
A new tier (level 3) of skills for each class
More than 100 pieces of new equipment
New high level weapons and armour sets
14 new character/Pawn alignments
New tiers of equipment enhancements
More character customisation options
Item appraisal
Optional Japanese voice over
I know what you're thinking: What, I own Dragon's Dogma 1 and I have to pay £20 to get this - the same as a complete newcomer? Well yes you do.
But.
You can carry characters and saved data into Dark Arisen, and as an owner of the original game you'll be given gifts: 100,000 Rift Crystals, unlimited Ferrystones and a Gransys Armour Pack that has six new costumes.
It doesn't sound like the greatest reward for your loyalty, but it's better than a kick in the teeth.
There's a new video for Dark Arisen to set the scene.