Dragon's Dogma Xbox 360 servers are getting switched off
Scale down.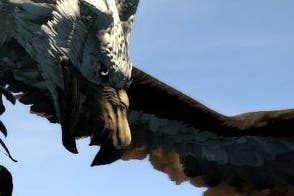 Do you still play Dragon's Dogma or Dragon's Dogma: Dark Arisen on Xbox 360? If so, hello, both of you. Capcom has bad news.
After six years, Xbox 360 severs will be switched off on 31st March at 9am UK time.
From this point you won't be able to rent Pawns from other players, and the online Ur-Dragon, an end-game boss beastie, will ride off in to the sunset.
Happily, Dragon's Dogma servers will remain unaffected on other platforms: PC, PlayStation 3, PS4 and Xbox One.
What's next for Dragon's Dogma? Capcom has been a little quiet on its monster slaying brand in recent years - perhaps while Monster Hunter itself gets its big mainstream push. Still, it hasn't been too long since its last release - the PlayStation 4 and Xbox One remaster of Dark Arisen, which arrived last October to remind everyone of the original game's fifth anniversary.