Dragon's Dogma Netflix anime hits this September
Arise.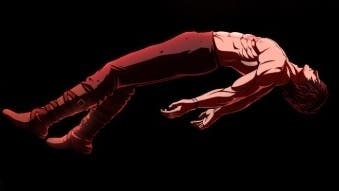 The Dragon's Dogma Netflix anime launches 17th September 2020.
"Only the Arisen can face the Dragon and defeat the apocalypse," said Netflix in a Twitter tease.
Only the Arisen can face the Dragon and defeat the apocalypse. Here's your first look at the anime series adaptation of Capcom's action fantasy classic Dragon's Dogma, arriving September 17th. pic.twitter.com/UxJMcUrsdp

— Netflix Geeked (@NetflixGeeked) July 14, 2020
The Dragon's Dogma anime was announced back in March 2019. It's based on Capcom's well-received action role-playing game that first launched in 2012. A Switch version came out last year.
Netflix is working with CG company Sublimation on the anime. Here's the official blurb:
"Based on a world-famous action RPG set in an open world, Dragon's Dogma from Capcom will be brought to life as a Netflix original anime series. The story follows a man's journey seeking revenge on a dragon who stole his heart. On his way, the man is brought back to life as an 'Arisen'. An action adventure about a man challenged by demons who represent the seven deadly sins of humans."
Now seems like a good time to mention there was talk of a Dragon's Dogma sequel following the release of Devil May Cry 5 in 2019. Dragon's Dogma and Devil May Cry 5 director Hideaki Itsuno has expressed interest, telling Eurogamer back in September 2018: "If someone would let me, it's what I'd want to do. I already know what the story would be. It's just about convincing people to let me make it. So please bombard Capcom Europe!"