Dragon's Dogma demo release date announced
Out next week. Demo screenshots inside.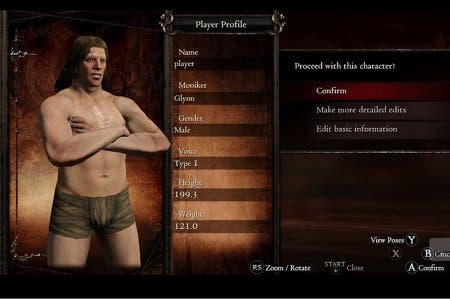 The Dragon's Dogma releases next week, Capcom has announced.
You can download it from Xbox Live Marketplace and from the US PlayStation Store on Tuesday 24th April. It goes live a day later, on Wednesday, 25th April, on the European PlayStation Store.
In the demo you can play as two of the game's character classes, the Fighter and the Strider, in two encounters. You also have a party of three Pawns. The Fighter encounter is a Prologue quest set before the events of the main game. The Strider quest is set in the open plains surrounding the capital of Gransys. Both end with a big bad boss fight.
You get to design your main character and your main Pawn using Dragon's Dogma's character creation tool. Buy the full game when it launches in May and you'll be able to export both characters over.