Dragon's Dogma Online trademark spotted
Perhaps now it will have proper co-op.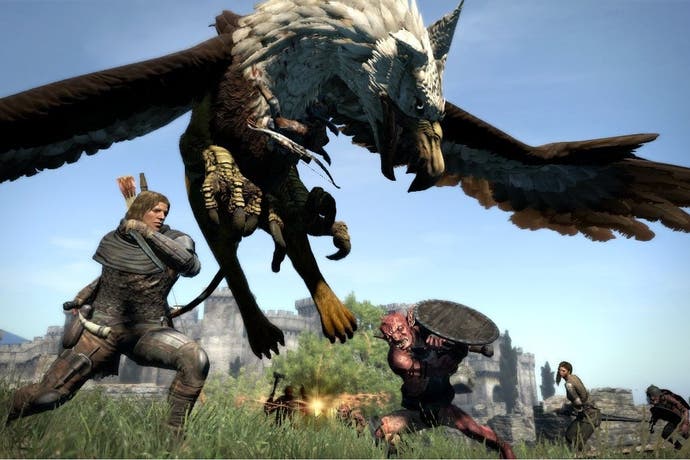 A trademark for something called Dragon's Dogma Online has been spotted on the OHIM (Office for Harmonization in the Internal Market) website.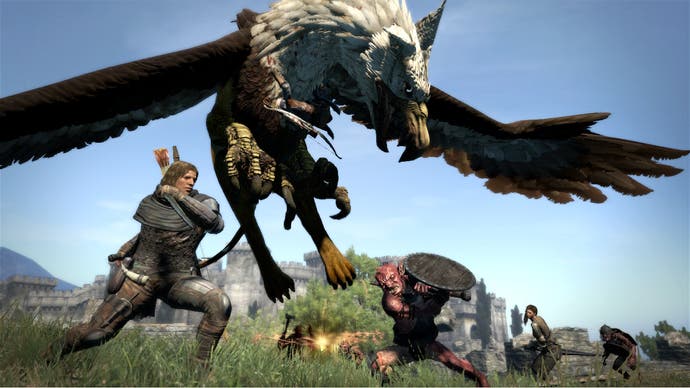 The trademark, spotted by NeoGAF, was filed just today, and apparently this wouldn't be the first time Capcom has used OHIM to register a trademark.
Of course, Dragon's Dogma Online may not be the name of the actual game. It could just be a working title while Capcom figures out what to call it. Perhaps this next entry will have proper co-op beyond the "pawn" system in which you train and trade NPC allies.
Capcom director and producer Jun Takeuchi recently told Famitsu (via Gematsu) that it was working on an unannounced game "that will even turn heads overseas."
"Right now, we're seeing how far we can push the game engine. You'll be surprised by the quality of the games we're working on right now," he said a couple of weeks back. "I think we'll be able to announce it soon, so please look forward to it."
At the time the Dragon's Dogma official website linked to a SegmentNext article sourcing that interview and the Capcom post said, "Devil May Cry? Dragon's Dogma 2? What could this be? What are you hoping for?" That news blurb has since been removed, but NeoGAF captured an image of it and it certainly suggests Capcom is up to something here.
Gematsu noted that Capcom designer Yoshinori Ono will be at the PlayStation Experience event this weekend in Las Vegas, where he will pretend to announce the already leaked Street Fighter 5 and perhaps another project as well.