Dragon Age: Inquisition now has free multiplayer DLC
Also allows Standard Edition owners to buy Deluxe bonus content.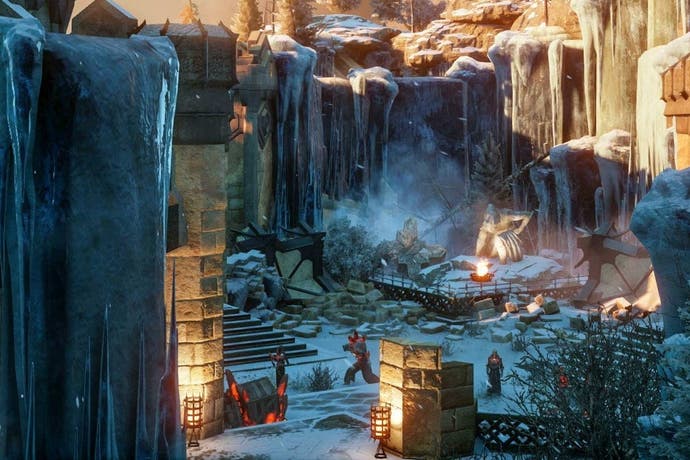 A couple of new pieces of Dragon Age: Inquisition content have pleasantly snuck up on us.
Available for all platforms, there's the new free multiplayer add-on Destruction. This update adds more combat scenarios to the core game. "Destruction adds new paths to existing destinations," BioWare noted on its Dragon Age blog. "The conflicts raging throughout the world have upset the balance of nature. Wild creatures now roam the battlefield, introducing chaos as they attack both friend and foe."
The other DLC Pack is the Deluxe Upgrade, which allows users who bought the Standard Edition of the game to get all the Deluxe content by spending $9.99 (so about £7) on an upgrade.
This bonus content includes: the Skyhold Throne, Red Hart Halla, Bog Unicorn, a digital soundtrack, Dragon Age Multiplayer Deluxe Edition chests, and the Flames of the Inquisition gear (which itself includes Inquisitor Armour, an Armoured Mount and the Flames of the Inquisition weapon set).