Get 57% off on this massive 400GB Micro SD card for your Nintendo Switch
Plus discounts on 512GB and even 1TB capacity cards.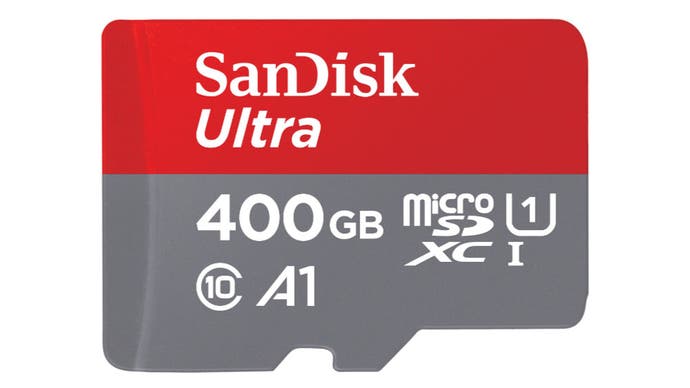 If you've got a Nintendo Switch, you'll know how important it is to have a big and roomy memory card for your gaming library - and that it can even speed up Switch game load times compared to running from a cartridge. Fortunately, thanks to some nifty Black Friday deals out there just one day before the main event, it is easier than ever to upgrade your storage without breaking the bank.
For Switch users, a good place to start is the SanDisk Ultra 400GB. This Class 10 Micro SD features up to 120MB/s read speeds and is perfect for the Switch, offering noticeably more space than a 256GB card while costing less per gigabyte than a 512GB card. You can now grab this for just £32.99 from Amazon or from the Western Digital website. That's a stiff reduction from the usual price of £49.99, and works out to just 8p per gigabyte. It's even cheaper than some similarly-specced 256GB Micro SD cards!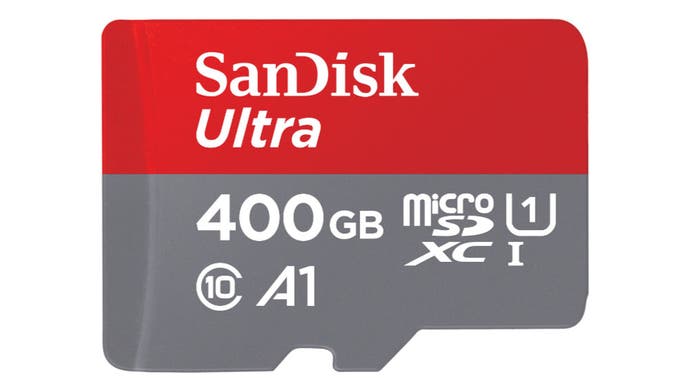 If you want more storage, you may want to consider the SanDisk Ultra 512GB, which has similar specifications but obviously is a bit bigger. This model is currently priced at £48.99, which works out as being 10p per gigabyte. This card has sold for £74.99 for ages and ages, so this is still a considerable discount.
You can even get 1TB cards now, which are also on sale for Black Friday - a SanDisk Ultra 1TB is now £129.99, down from an RRP of £217.99. That works out as 13p per gigabyte, so you're paying a fair bit extra for the biggest possible capacity drive on the market. 400GB or 512GB are therefore our main recommendations, but if you want to truly maximise your game storage this might be the best choice!
Micro SD cards aren't just for Nintendo Switch users either. Those who have cameras may also want to invest in a high capacity micro SD so you never run out of storage while you're out on a shoot. If your camera needs a more high performance storage solution, you should consider the faster SanDisk Extreme 400GB priced at £59.99. This model boasts read speeds of up to 150MB/s and write speeds of 90MB/s, making it ideal for high speed or high resolution action cameras and drones. This drive is also built and tested for harsh conditions, which is especially useful for action cameras.
And finally, for those on a tighter budget or less data needs, the 256GB SanDisk Ultra is also a great option. It has similar transfer speeds as the large capacity model mentioned before but costs just £20.89.
If you want to see more deals on storage devices, check out our article on all Black Friday discounts on flash storage devices. Also, follow us @dealsfoundry to get more Black Friday deals with instant notifications as soon as they arrive.