Get a Razer Blade 17 gaming laptop for £735 off, plus £700 of free Razer gear
Specs: RTX 2080 Super, Core i7, 512GB SSD and 300Hz screen.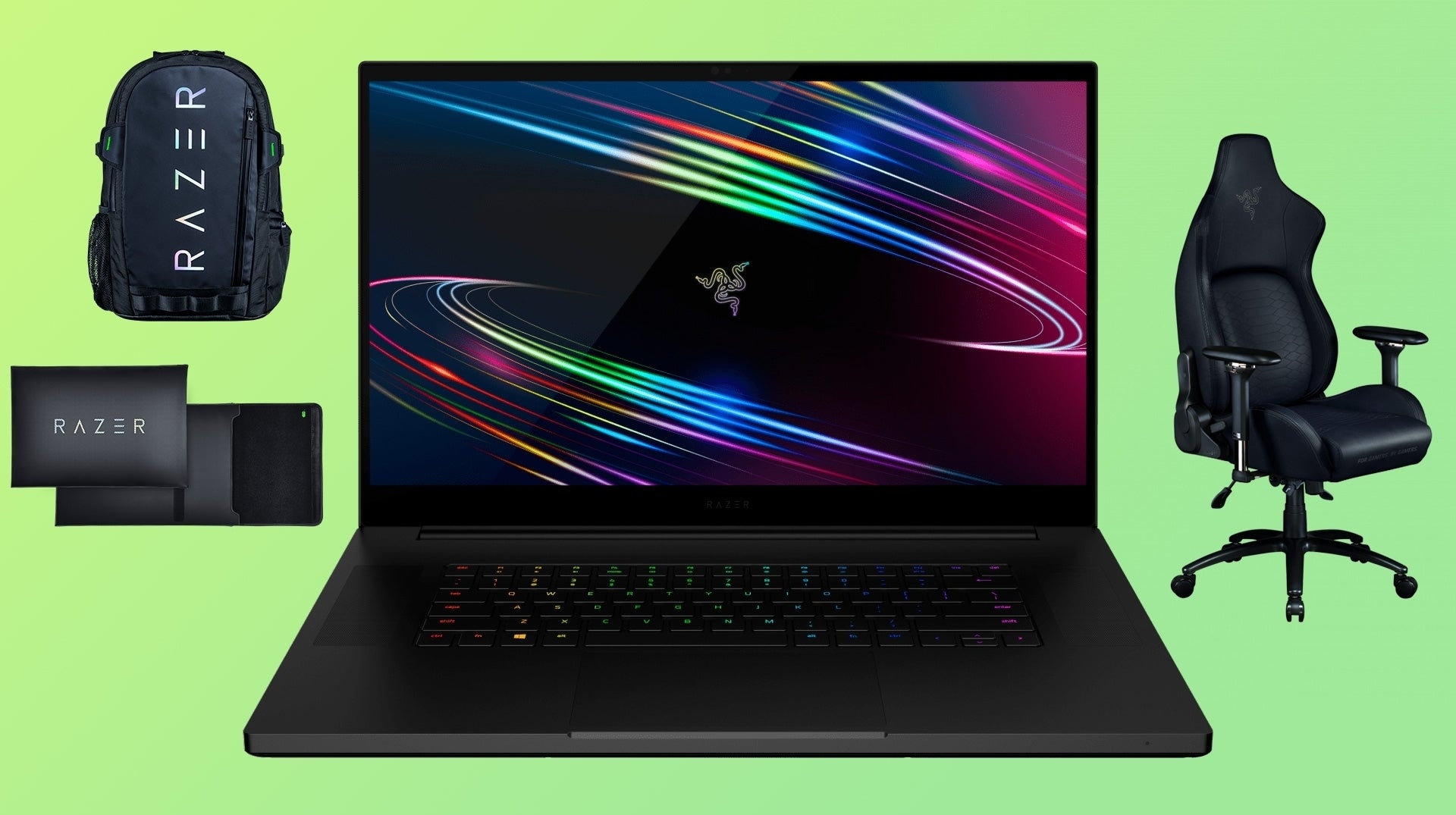 The Razer Blade Pro 17 is a high-spec, high-price gaming laptop, but today you can pick up last year's model at an incredibly steep discount.
Ebuyer is selling a £2235 model for £1499, a reduction of £735, and are also throwing in a trio of expensive extras: a Razer Iskur gaming chair (£499), a Razer Rogue backpack (£149) and a Razer Protective Sleeve (£49). So you're getting a £735 discount and £700 of free stuff - a pretty incredible deal!
The spec of the laptop is strong too, as you'd hope. The RTX 2080 Super was the fastest laptop GPU until a few months ago, only being recently surpassed by the mobile RTX 3080, and it's backed by a top-tier 10th-gen Core i7 processor, 16GB of RAM and a 512GB NVMe SSD. The screen is a 17-inch 1080p factory-calibrated model with a crazy-high 300Hz refresh rate, which should definitely come in handy for fast-paced games like Call of Duty, Counter-Strike or Valorant.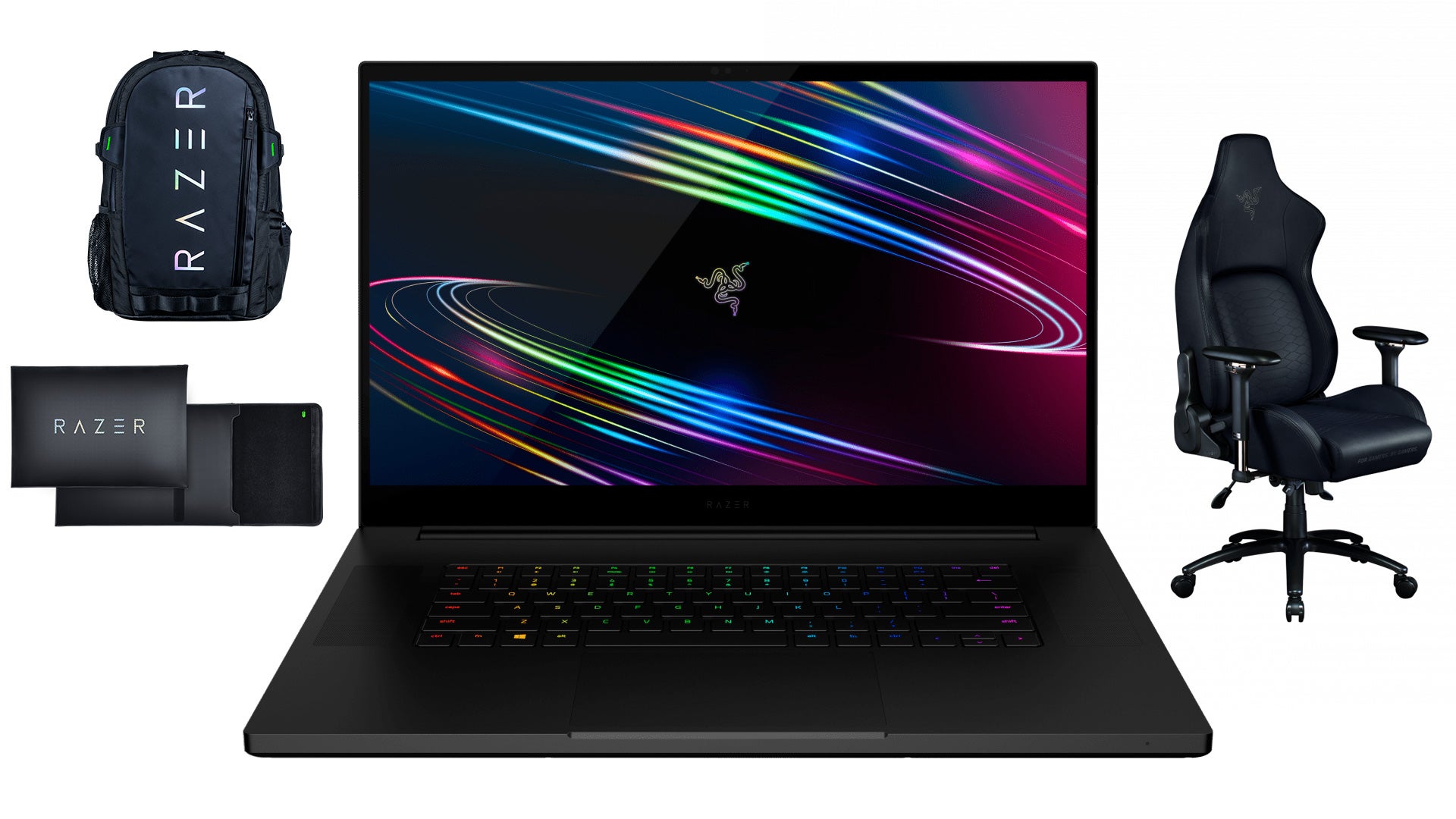 Connectivity is great too, with 2.5-gig ethernet, Thunderbolt 3, three USB 3.2 Gen 2 ports, a UHS-3 SD card reader and optional USB-C charging; this would make an awesome mobile workstation for creating videos or streaming on the road. You can also upgrade it, with one free M.2 slot for adding extra storage (check out our best SSDs for gaming) and RAM that can be upgraded to 64GB if you need it for content creation workloads.
I've not tested this revision of the Blade Pro 17 myself, but I've spent a good amount of time with earlier Blade laptops and was always impressed with their all-metal bodies, which allowed for a ton of performance in a very slim and portable chassis. The Pro 17 is definitely less portable than its 13-inch and 15-inch siblings, but it's still sleek enough to fit easily into a backpack (like the lovely-looking Rogue backpack provided) and take anywhere for work or play. I would have absolutely killed to have a gaming laptop like this when I was at university or working on trains a lot! Looking at reviews for this particular model, there don't seem to be any major flaws - articles mention the high price as a barrier, but that's happily solved by this deal, and the rest of what's written seems overwhelmingly positive. PCMag call it "one of the highest-performing, most portable premium 17-inch gaming laptops out there", which seems fair enough!
So - given that this laptop gets great reviews and is still being sold online for £1750 used, getting one for £1499 with £700 worth of free Razer gear - including a well-built and comfy chair* with lumbar support - is pretty exceptional.
What do you think of this deal? Let us know in the comments below.
*I'm testing the Iskur chair now, and really enjoying it! I've not had a chance to write up a review just yet, but it's a good chair suitable for tall people (I'm 188cm), comfortable and not too gaudy, the lumbar support feature works well and the chair feels much better made than others I have tried. If you have any questions about the chair, do let me know - I'm happy to answer!